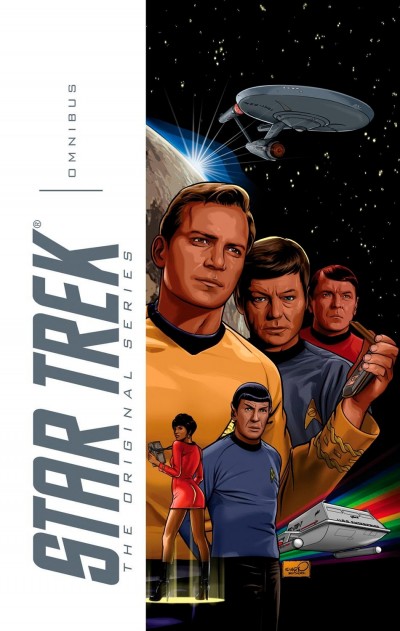 If you're like me, odds are that you never get around to collecting comics. It's not that we don't want to read them, but with so many being released, sometimes we just can't make it to the store in a timely manner. Thankfully IDW's already thought of a solution to all our problems — the almighty omnibus. Their latest, entitled Star Trek: The Original Series Omnibus, combines a number of Original Series comics such as Year Four, the Enterprise Experiment, Alien Spotlights and more.
The omnibus comes in at roughly 464 pages, which is not bad for $25, all things considered. While there's multiple writers and artists involved, you'll probably recognize some of them, such as D.C. Fontana and Gordon Purcell. I don't think it'll have any zombies, though — sorry to disappoint. It's currently scheduled for release at the end of August, but can currently be pre-ordered through Amazon.
Tim is a pro-blogger and freelance writer out of San Diego, California. In addition to Fanboy.com, he contributes to the ModernMethod Network of sites as the Features and Reviews Editor for the Japanese culture and entertainment blog, Japanator. He's also an Assocaite Editor for the collectible toy culture blog, Tomopop. For more information, follow him on twitter, or check out TimSheehy.com.