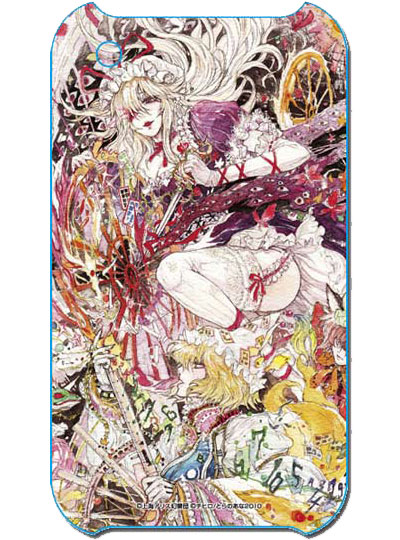 If you're reading this, you probably own an iPhone, and if you pride yourself on being an otaku, there's a good chance that you love Touhou Project too. If you're not really sure what that is, don't worry, I can explain. The Touhou Project is series of indie games developed in Japan that has immensely grown in popularity over the last decade. The series later evolved into a franchise with everything from light novels, to doujinshi. It's primarily popular amongst Japanese otaku, making this iPhone case a must have accessory for those of you who want to show off to your otaku friends — that is, assuming your still own an iPhone 3G ,or 3GS. 
This beautiful hard case was designed by popular Touhou artist Chihiro, featuring several characters from the Touhou games. By the way, J-List is currently selling it for $55, and their stock is limited. I honestly have no idea if or when they'll be restocked.
Tim is a pro-blogger and freelance writer out of San Diego, California. In addition to Fanboy.com, he contributes to the ModernMethod Network of sites as the Features and Reviews Editor for the Japanese culture and entertainment blog, Japanator. He's also an Assocaite Editor for the collectible toy culture blog, Tomopop. For more information, follow him on twitter, or check out TimSheehy.com.