Posted by Michael Pinto on Aug 30, 2010 in
Comic Books
|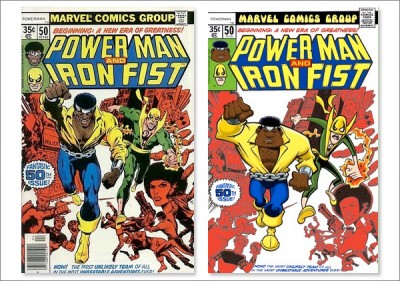 Covered is a blog that only covers artists re-creating classic comic book covers. What's funny is that some of the creations are very literal while others are highly interpreted — and in the end you get a wonderful lesson on what made the original illustration unique and get a glimpse of the personality of the fan artist through their take. Shown above is is the original 1978 cover of Power Man and Iron Fist by Dave Cockrum and on the left is the more humorous tribute by Maurice Fontenot. Below is a Transformers cover from 1984 and a recreation by Lord Mitz on the right: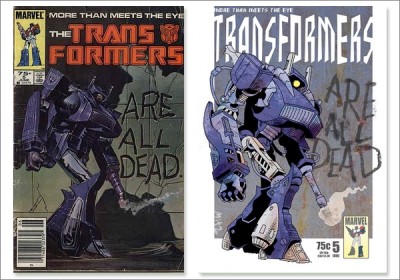 And this re-take on a 1990 Ninja Turtles cover by Sam Spina really charmed me: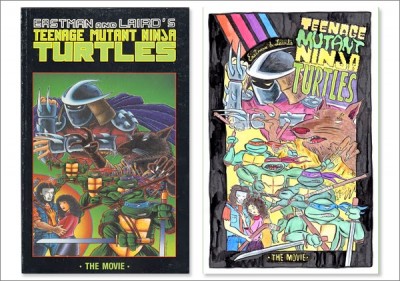 Special thanks to Aya Rosen for finding this gem!