Posted by Tim Sheehy on Aug 25, 2010 in
Videogames
|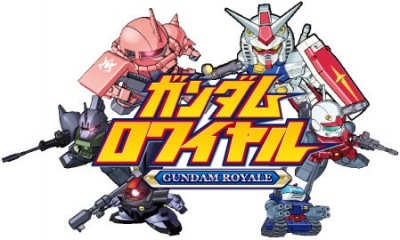 When I first heard the title Gundam Royale, I immediately thought of Daniel Craig doing an impression of Char Aznable. Needless to say, that'll never happen. Instead the game is being toted as the first "social" game for the series. So what does that mean exactly? Well, that's a really good question. First of all, the game will be released for mobile phones. As you can probably imagine, that likely means it'll be an iPhone App here in the US. Only a few details about the actual gameplay have been revealed, so just how social is it? 
From what we've been told so far, the game will have you play through missions in order to obtain mobile suits. Here's where the socializing comes into play. Instead of powering through the game to collect each suit one at a time, you'll be able to trade with other players you meet, or train with them, though the benefits of doing so have yet to be revealed. So far, it doesn't sound so bad. There's been no word on when they plan on releasing the game, or some screenshots for that matter, so we'll just have to wait and see where this goes.
Tim is a pro-blogger and freelance writer out of San Diego, California. In addition to Fanboy.com, he contributes to the ModernMethod Network of sites as the Features and Reviews Editor for the Japanese culture and entertainment blog, Japanator. He's also an Assocaite Editor for the collectible toy culture blog, Tomopop. For more information, follow him on twitter, or check out TimSheehy.com.