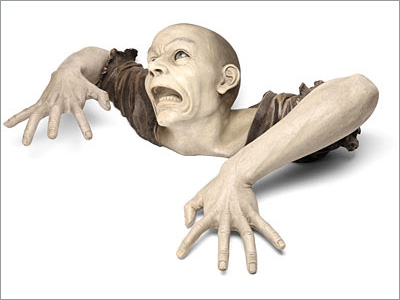 Oh sure anybody can read a zombie novel or watch a film — but how many zombie fanboys (and fangurls) are will to take their love of the undead up to the next level? Well if you want to let all your neighbors know that you're pro-zombie a great way to get started is with the Garden Zombie which is much more entertaining than one of those sappy happy-go-lucky looking garden gnomes: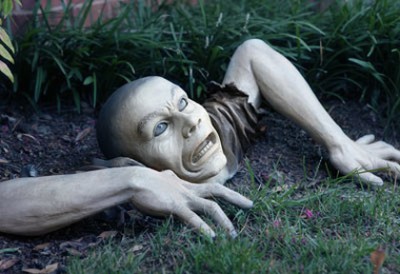 But what about when you're not at home? Well then I present the People for Ethical Treatment of Zombies t-shirt which is a great conversation starter at parties: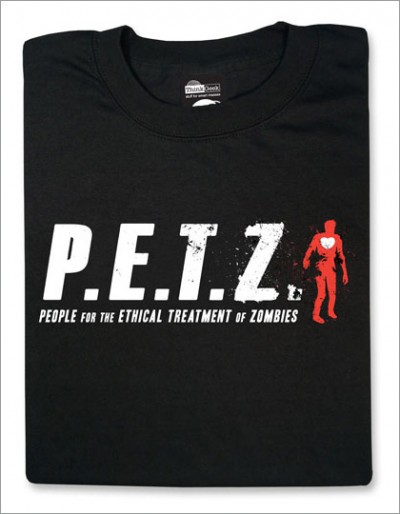 And please remember: Zombies have feelings too! Or is it "had feelings"?