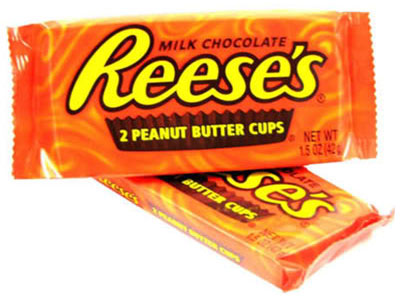 "Candy isn't really a geek thing," you might say in response to the video I am about to show you. But if you think of a nerd as someone who is obsessively knowledgeable about a topic then you can't deny that what follows has got to be nerdcore, even if it's about the history and awesomeness of chocolate and peanut butter combined rather than about, say, differential calculus or the extended adventures of Wesley Crusher.
And wouldn't you know it, I'm all out of peanut butter cups? But I have this jar of Skippy and a bottle of Hershey's chocolate sauce…
Gia Manry is a professional writer specializing in geek culture. She currently writes primarily for Anime News Network, but also likes being followed on Twitter. She can be contacted via her website.