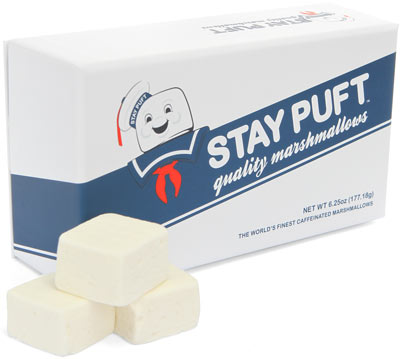 If you're a fan of Ghostbusters, marshmallows, or caffine — for me, they hit the trifecta — you're in luck. The guys over at Think Geek have developed an amazing product that I can't wait to order — Caffeinated Stay Puft Marshmallows. Finally, I have a reason to throw caution to the wind and mix a hot chocolate with peppermint schnapps after 8 PM without the fear of passing out.  What's more, I have the novelty of knowing that anyone who opens my pantry and sees that box will automatically chuckle at the sight of it. 
For $20, you can snag a box of 24, but with over 100mg per marshmallow you probably won't be sucking them down like Tic-Tacs. The box is also kind of unique in that it's made of rubber and thus reusable. Well worth the price if you ask me, so head on over and order yours today.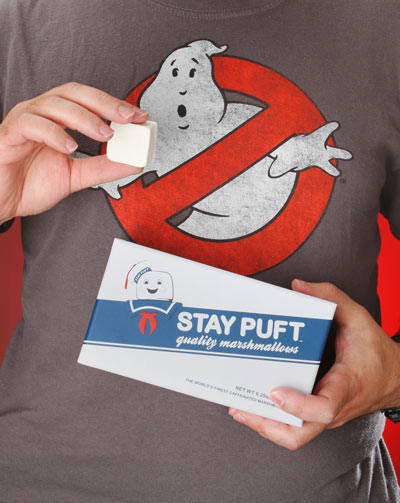 Tim is a pro-blogger and freelance writer out of San Diego, California. In addition to Fanboy.com, he contributes to the ModernMethod Network of sites as the Features and Reviews Editor for the Japanese culture and entertainment blog, Japanator. He's also an Assocaite Editor for the collectible toy culture blog, Tomopop. For more information, follow him on twitter, or check out TimSheehy.com.