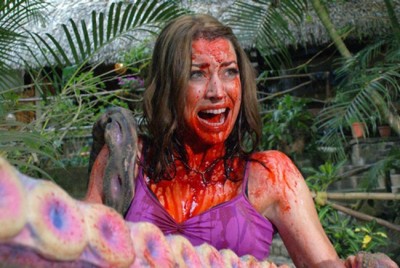 So I made the tragic mistake this weekend of starting to watch Sharktopus on the SyFy channel — and while I enjoyed laughing at the screen I somehow don't think that's the "executives" at the SyFy channel quite imagined that they were quickly transforming their network into the Comedy Channel. In case you missed Sharktopus was sort of a cross between Bay Watch and a low budget 50s horror film. The unintentional result of this combo is that you quickly find yourself rooting for Sharktopus instead of the boring superficial actors who seem even more boring than what you'd find in a bad soap opera.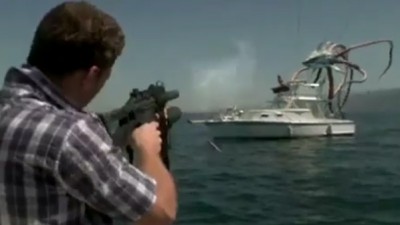 I think for myself the SyFy channel jumped the shark when they rebranded from being the Sci Fi channel. Granted that title didn't show much imagination but like Comedy Central or the Cartoon Network it was clearly labeled. But that wasn't good enough — you couldn't trademark the word Sci Fi, and that gave you the feeling that what creativity there was at the channel had been zapped by lawyers and second rate branding gurus. Instead of focusing on having the very best content that represented a beloved genre they were going to "improve things".
Now many of my fellow fanboys at this point will point out that Battlestar Galactica represents the SyFy channel getting it right and that Sharktopus is just a seafood side dish for a Saturday night. But to me Battlestar Galactica represents what's wrong with sci fi itself: Granted the series was fine, but why not make something original instead?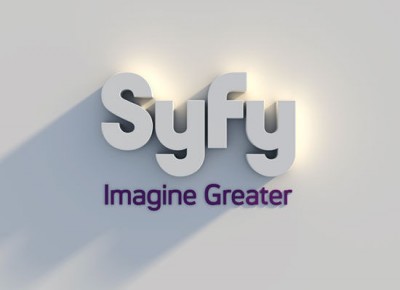 It's depressing to think that in the year 2010 sci fi is still dominated by a handful of old school franchises: Star Wars, Star Trek, Galactica and even our comic book heroes on the big screen are all geriatric. Imagine if you if during the 60s and 70s if Roddenberry and Lucas decided to revive Flash Gordon and Buck Rogers instead of making new shows and films? When I look at the field today it seems to be trapped in that mindset.