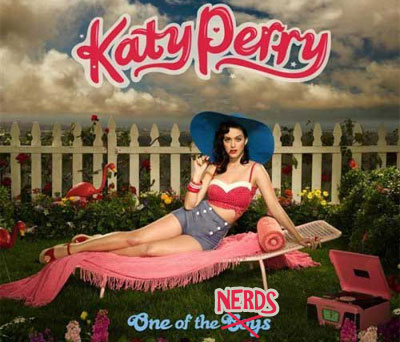 Let the record reflect that I speak not of the Beach Boys tune, nor the David Lee Roth cover of it, because that song is awesome.
No, I'm talking about Katy Perry's god-awful ode to girls from the most populous state in the Union, "California Gurls." I have no problem with Perry, and I have no problem (obviously) with stereotyping California gurls– and I grew up in San Jose, California, so that has to count for something, right? I don't even have a problem with pop music! If it's catchy and I can tap my toe to it and let my brain melt away to nothingness when I'm in the mood for it, I'm cool with it. Seriously. I still listen to Ace of Base.
But Perry's song is actually unpleasant to listen to. There's nothing for me to latch onto and get stuck in my head, and there's nothing conceptual for my to appreciate.
As such, rather than post the video for the geeky take on the song, titled "Geek and Gamer Girls," I'm going to link to it for those of you who want to check it out, and instead post the video for "I Kissed a Nerd and I Liked It," based on the much-better(/moderately-less-sucky) Perry tune "I Kissed a Girl."
YOU'RE WELCOME.
Gia Manry is a professional writer specializing in geek culture. She currently writes primarily for Anime News Network, but also likes being followed on Twitter. She can be contacted via her website.