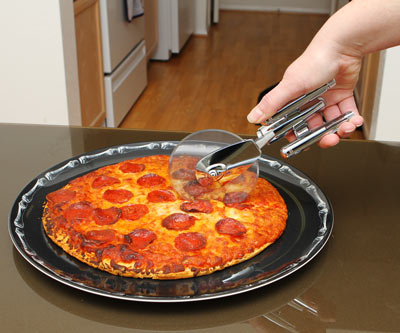 I can't help but feel that the guys over at ThinkGeek are traveling back in time and asking our teenage selves for ideas on how to create awesome products. Either that, or they've been actively reading our minds since we were kids and waiting for just the right moment to introduce these awesome inventions knowing full well that we'll end up buying each every one of them. Case and point? This fantastic pizza cutter modeled after none other than Kirk's original Enterprise.
I distinctly remember thinking of the Enterprise as a giant pizza cutter, and that a Klingon Warbird would make a perfect corkscrew. Needless to say, it amazes me that someone else would even think of such a product, let alone go that extra mile and make it a reality. Suffice to say, this pizza cutter is a must have for any Trek fan, so what are you waiting for? Head over to ThinkGeek and pick yours up for $25 today.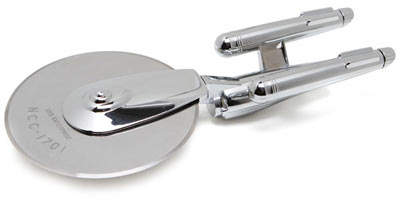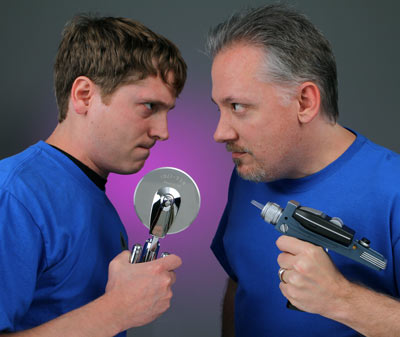 Tim is a pro-blogger and freelance writer out of San Diego, California. In addition to Fanboy.com, he contributes to the ModernMethod Network of sites as the Features and Reviews Editor for the Japanese culture and entertainment blog, Japanator. He's also an Assocaite Editor for their popular gaming blog, Destructoid, and the collectible toy culture blog, Tomopop. For more information, follow him on twitter, or check out TimSheehy.com.