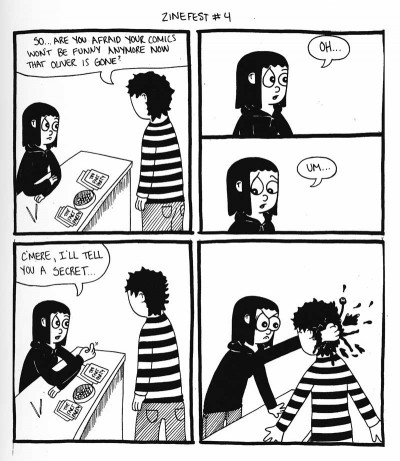 The Fart Party Vol 2 by Julia Wertz
Julia breaks up with her boyfriend from Volume 1. Volume 2 is her depiction of things as she goes on her life, leaving San Francisco to move to New York. All this is done in a cartoony way. You can either empathize with her, or just believe that she should get her life out of a ditch and just take life as it is. But if you believe the second option I just mentioned, then clearly she shouldn't have written this book, and what a loss that would have been.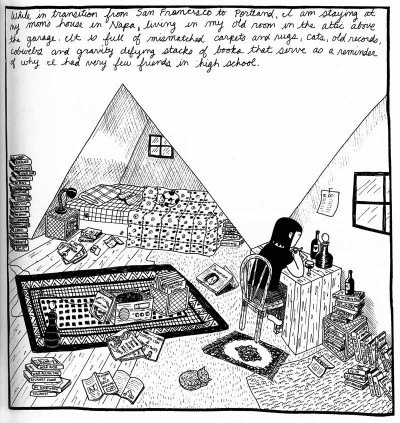 The result is a very honest, sometimes shocking, other times heartfelt indie approach in terms of subject and art renditions. There are many moments, where Wentz shows off her talents as a meticulous artist, and others where it is just stick figures (she even warns you, stick figure drawings ahead!) There are in your face revelations that as a struggling cartoonist is facing can be relevant to a lot of people reading this type of book.
Volume 2 is obviously the print form for her ongoing web comic, and with a lot of other material not seen on the website per se, but it is all still Wentz's work. So if you are a fan and supporter, then this is a book to keep, laugh over and definitely a more portable way of sharing her life story to others.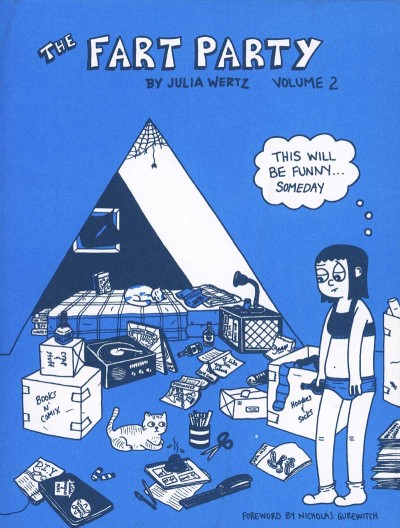 Linda Yau is a fan of Japanese culture, and various anime/manga titles. She writes for several other online publications as animemiz, and her main blog is at animemiz.com.