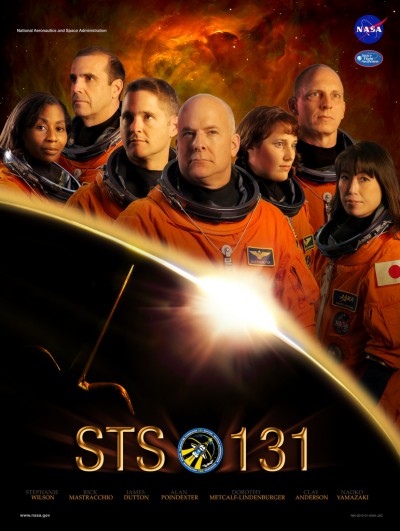 I love NASA, space exploration, and photoshop as much as anyone, but this official — yes, it's official — poster for one of NASA recent trips to the International Space Station has got to be the most gaudy one I've seen since The Expendables. Of course, I'm not going to fault them for wanting to make routine supply and maintenance seem way cooler than it actually was, but I know I'm not the only one who thought it was a bit much. The guys over at titleofmagazine.com even tweeted that they must have "missed the memo" about Michael Bay running NASA , a jab that I have to give them credit for — after all, it certainly looks that way, doesn't it?
Look NASA, I know you guys are running on a budget, so instead of employing paid interns to photoshop terrible posters, please spend the money wisely and save the awesome posters for your trip to Mars. As a tax payer, I'd appreciate it.
Tim is a pro-blogger and freelance writer out of San Diego, California. In addition to Fanboy.com, he contributes to the ModernMethod Network of sites as the Features and Reviews Editor for the Japanese culture and entertainment blog, Japanator. He's also an Assocaite Editor for their popular gaming blog, Destructoid, and the collectible toy culture blog, Tomopop. For more information, follow him on twitter, or check out TimSheehy.com.