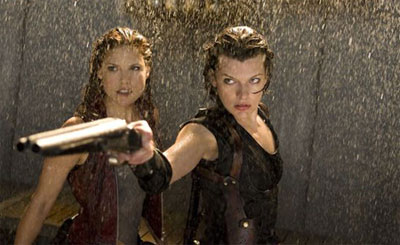 Wait, wait, don't go! I'm not talking about the story continuity (though I gather it did pick up more or less where the last one left off)! I'm talking about the continuity of Ali Larter/Claire's grey tanktop dropping lower and lower throughout the film, showing of just a little more black bra at a time. Witness!
After the movie (prop auction!):

The inevitable conclusion would be something like this:

Gia Manry is a professional writer specializing in geek culture. She currently writes primarily for Anime News Network, but also likes being followed on Twitter. She can be contacted via her website.