Universal Design, the guys who brought us those amazing custom Iron Man sneakers, are also known for their replicas — one of which just happens to be this awesome motorcycle outfit from Disney's upcoming feature film Tron Legacy, set to release later this year. The outfit, which I can only imagine will be worn during a killer light-bike sequence, comes in two fits — the men's Sam Flynn model and the women's Quorra model. While each piece of the outfit — jacket, gloves, pants and boots — will be sold separately, each complete suit will run you $995 and $899 respectively.  I know that seems a bit pricy, but you have to admit they both look awesome. If you're interested check their official website for more information.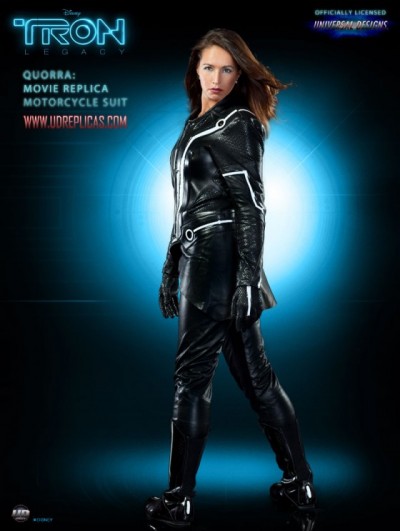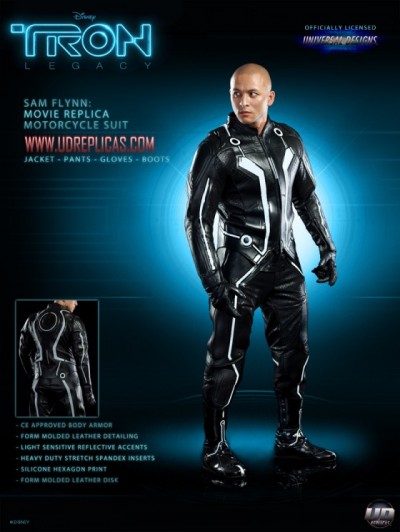 found via the awesomer
Tim is a pro-blogger and freelance writer out of San Diego, California. In addition to Fanboy.com, he contributes to the ModernMethod Network of sites as the Features and Reviews Editor for the Japanese culture and entertainment blog, Japanator. He's also an Assocaite Editor for their popular gaming blog, Destructoid, and the collectible toy culture blog, Tomopop. For more information, follow him on twitter, or check out TimSheehy.com.