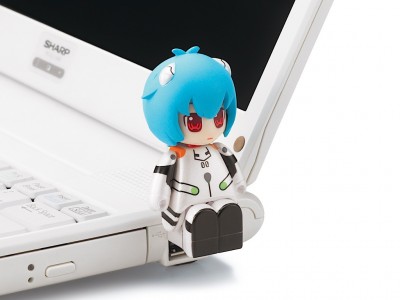 When you think Neon Genesis Evangelion more often than not, the first image that comes to mind is Rei Ayanami. Her bandage-clad stoicism garnered plenty of fanboys and girls, making her practically synonymous with that classic series. That popularity explains why I've seen her on everything from softdrinks to body pillows.  Well, now you can add another item to that list — a USB memory stick. Apparently it had been produced and sold-out rather quickly a few years back, but this unique little USB stick has made a return to Japanese markets. So how do you get your hands on one? Don't worry, GeekStuff4u.com has you covered. You can import one for just 5,900 yen — that's about $72. I know, it's a little pricy for a 4GB USB stick, but you'll probably be the only person you know with a mini-Rei holding your documents for you.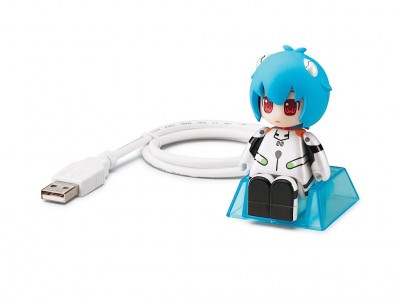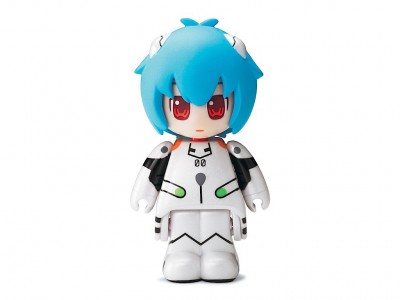 found via akihabaranews
Tim is a pro-blogger and freelance writer out of San Diego, California. In addition to Fanboy.com, he contributes to the ModernMethod Network of sites as the Features and Reviews Editor for the Japanese culture and entertainment blog, Japanator. He's also an Assocaite Editor for their popular gaming blog, Destructoid, and the collectible toy culture blog, Tomopop. For more information, follow him on twitter, or check out TimSheehy.com.