Posted by Guest Author on Nov 15, 2010 in
Comic Books
|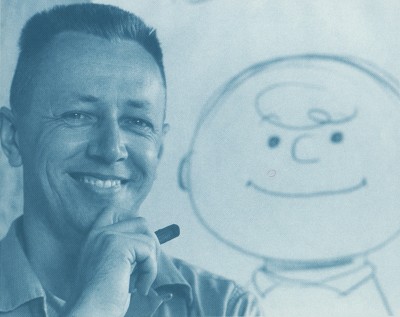 Sparky: The Life and Art of Charles Schulz by Beverly Gherman
Most Americans should have heard of the Charlie Brown character or even if they don't know the comic, should know of Snoopy. He is quite a well known beagle, merchandised and branded in many other countries. The story of Charlie Brown inspired a musical, cartoon, and tons of merchandises. Still this entry is not about the merchandises or products that are available. I still bet a lot of people would be interested in reading about the creator behind the famous Peanuts comic strip. His name is Charlie Schulz, or as friends and family referred to him as Sparky.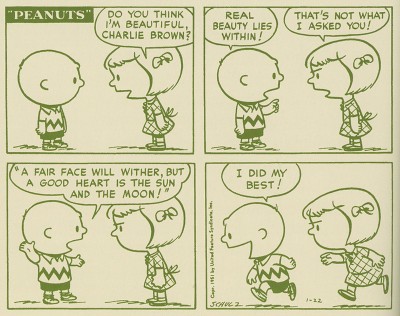 This is a simple, yet colorful small book that outlines the Schulz's life, from his childhood, to when he becomes a professional artist, and to the success it brings. It hits on all general points of his life. Now I realize that anyone can read his biography online, but the feel of having an actual hardcover bound printed book is a very nice one. There are also some photos, images, and cartoon examples that makes the text of the word richer, with highlighting points in Sparky's life. I definitely learned some things while reading this book.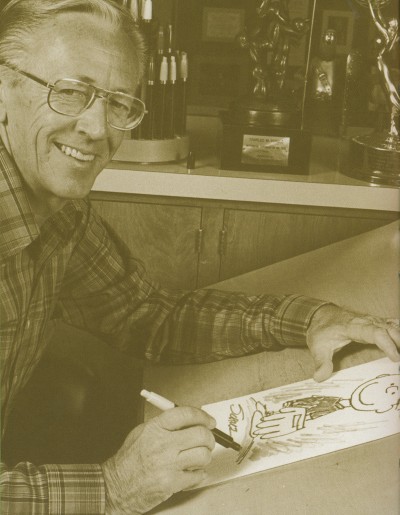 The paper print within this book is glossy and a rich feeling. The table of contents is written as though you are reading various titles of Peanut comic strips. The font is sans-serif, and large enough so that if the reader is an elder person, then they can easily read this book.
This book is not meant to be an in-depth analysis or resource to the publications or cartoon works of Schulz. But this book makes an interesting gift for people who are unfamiliar with this artist's life, and the background behind Peanut's creator. People reading this book, who are potential artists, can probably be motivated by Schulz's own motto and practice that he did in his life, consistently drawing on any and everything.
Linda Yau is a fan of Japanese culture, and various anime/manga titles. She writes for several other online publications as animemiz, and her main blog is at animemiz.com.