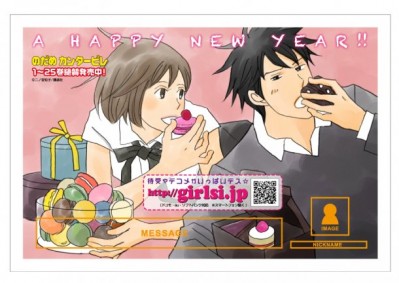 Pity us poor anime and manga fans who have to settle for mere Facebook for in Japan the social media service Mixi will be rolling out a series of premium manga themed new year's cards for 2011. Included in the series is Nodame Cantabile (shown above) and Moyashimon (shown below). By the way sadly for us Gaijin signing up Mixi requires a Japanese cell phone.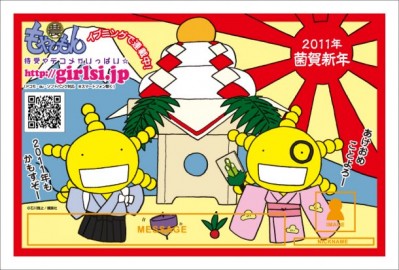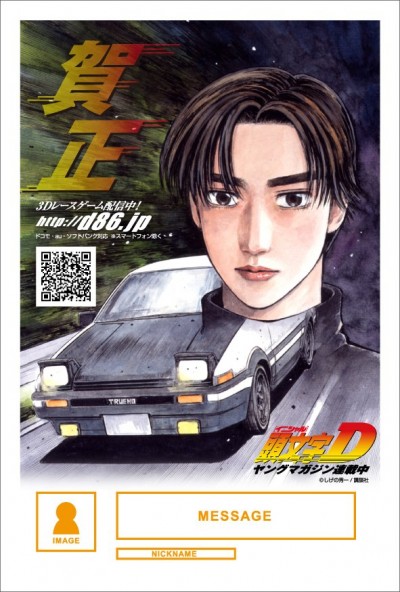 Initial D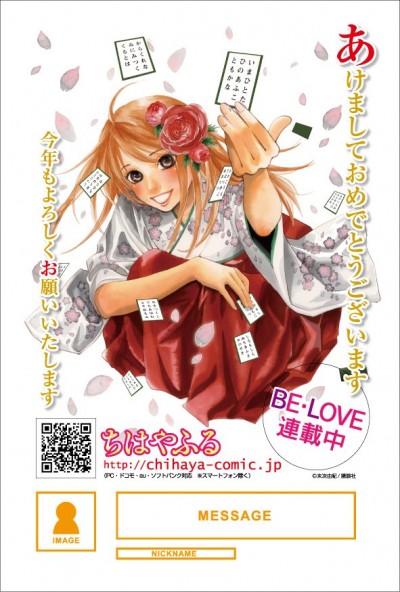 Colorful Hayate Chi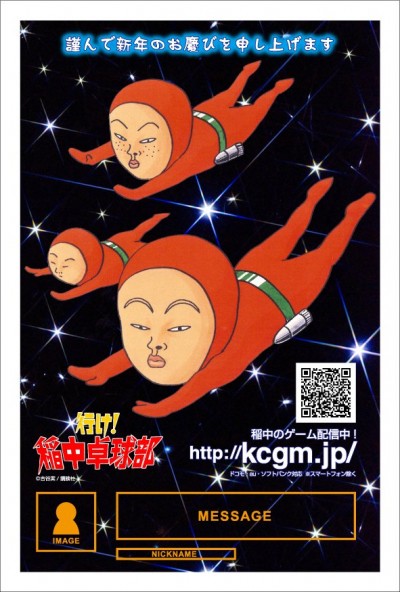 Go! Of Table Tennis In The Rice
Found via natalie.mu/comic.