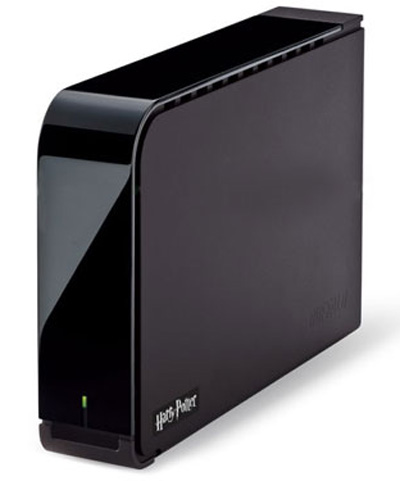 Back in April, Paramount teamed up with Seagate to produce a special edition hard drive that came loaded with select movies, such as Abram's Star Trek. Well, it sees Buffalo will be taking this cross promotional concept a step further with their upcoming Harry Potter hard drives. Buffalo has teamed up with Warner Home Video in order to load the drives with all six films to date. The films will come in a DRM-locked DivX format and require an Internet connection to be played. Chances are, if you're reading this, that won't be a problem. Aside from having the movies sitting on the drive, the only film-related reference seems to be the Harry Potter logo located on the external drive itself. Nifty, but is it worth the price? I guess we'll have to see when it's announced, along with the official release date later this month.
found via akihabaranews
Tim is a pro-blogger and freelance writer out of San Diego, California. In addition to Fanboy.com, he contributes to the ModernMethod Network of sites as the Features and Reviews Editor for the Japanese culture and entertainment blog, Japanator. He's also an Assocaite Editor for their popular gaming blog, Destructoid, and the collectible toy culture blog, Tomopop. For more information, follow him on twitter, or check out TimSheehy.com.