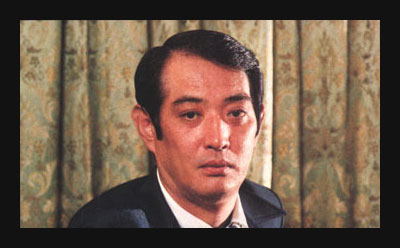 Asahi.com has reported that Yoshinobu Nishizaki has passed away. Nishizaki was the producer of Space Cruiser Yamato which was known as Star Blazers in the United States — a franchise that played a pivotal role in the history of anime. What's very sad about this was that after years of legal troubles a live action version of the cherished retro anime series is getting a great deal of positive feedback from those who have seen the first sneak previews of the film. Had he lived the triumph of that film would have been a great personal victory to Nishizaki.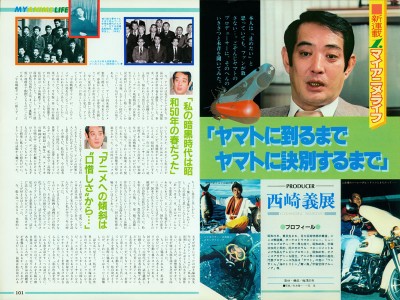 From the initial reports that I'm reading it seems he died after falling off of a ship which was at sea close to Ogasawara, Tokyo. I find this deeply ironic as he rose to fame based upon a show that was centered around the idea of raising a lost battleship from the sea. Nishizaki was born in 1934 and graduated from the art department at Nihon University. In 1974 he produced Space Cruiser Yamato which he co-created with Leiji Matsumoto.
From the mid-70s to the early 80s Space Cruiser Yamato was one of the dominating forces in putting anime on the map. It took what Tezuka was doing in the 60s and brought the entire genre to the next level up with more sophisticated story lines and a previously unmatched obsession with mecha.
By the early 80s other franchises like Macross further pushed the genre and by the mid-80s the franchise ran its course. In 1985 Nishizaki tried his hand at sci fi again with the film Odin: Photon Sailer Starlight but it was not a great success. He then did well in 1987 with the erotic horror film Urotsukidōji which achieved a cult following.
Sadly in the late 90s were not so kind to Nishizaki: In 1994 he ran into legal problems over the copyright of the series with Matsumoto which put an end to renewing the franchise. And then in 1997 he had legal issues due to drug and weapon possession charges. Because of that he served time in prison twice, and was released in 2007.
He seemed to be putting his life together as the legal issues of the Yamato series were settled. An new animated film appeared at the end of last year, and this year it looks to this fanboy that the live action film is going to be a blockbuster.
Having grown up with Star Blazers hearing about his passing away is heartbreaking. While I always viewed Matsumoto as the creative force behind the series, the fact remains that it just wouldn't have happened without Yoshinobu Nishizaki.