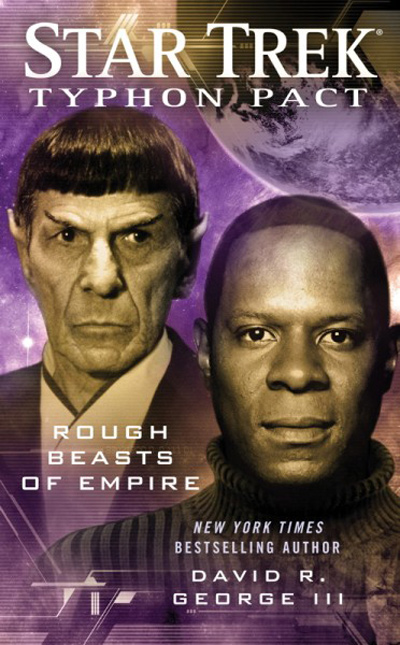 Like most viewers, I found Deep Space Nine far more entertaining than Star Trek Voyager, and a worthy successor to Star Trek: The Next Generation. Unfortunately, the series never really gained much ground in the litterary world —  at least, in comparison to The Next Generation, or the Original Series. As a result, Pocket Books relaunched the series in order to bring Deep Space Nine in line with the current Trek timeline, as established by the Next Generation and Titan novels.
While I suppose the novel Zero Sum Game may have qualified as the first title in this upcoming relaunch, it focused more on the individual story of Doctor Bashir and the crew of the USS Aventine, which had been introduced in the recent Star Trek: Destiny miniseries. Instead, Rough Beasts of Empire, which hits stores today, is being listed as the first title in the relaunch, as well as the latest installment of the Star Trek Typhon Pact miniseries.
The novel will feature Benjamin Sisko's return to Starfleet, while the sub-plot pits Ambassador Spock on Romulus in midst of a power struggle between opposing Romulan factions plotting to overthrow each other in an attempt to unify the shattered Romulan Empire.
Tim is a pro-blogger and freelance writer out of San Diego, California. In addition to Fanboy.com, he contributes to the ModernMethod Network of sites as the Features and Reviews Editor for the Japanese culture and entertainment blog, Japanator. He's also an Assocaite Editor for their popular gaming blog, Destructoid, and the collectible toy culture blog, Tomopop. For more information, follow him on twitter, or check out TimSheehy.com.