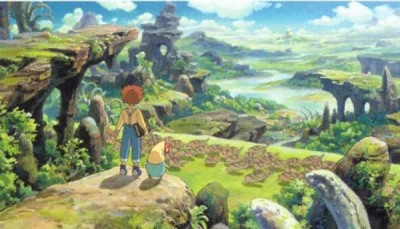 I'm surprised we haven't really brought this up yet, but I imagine some of you haven't already heard about the upcoming Level-5/Studio Ghibli collaboration, Ni no Kuni. You can expect the classic art and animation we've come to expect from Ghibli, looking very much like your standard Miyazaki fare, and Level 5's previous titles have proven the studios ability to seamlessly blend animation and 3D using beautifully rendered cell-shaded visuals.
As for the game itself, there'll actually be two separate titles, independantly developed from scratch for both the DS and the PS3. The DS version, released in Japan last week, includes some animation from the studio itself while the PS3 version will attempt to recreate the animation using the in-game engine. That said, the trailers that have been shown so far look absolutely gorgeous. The PS3 gameplay mechanics have yet to be revealed, however the DS version makes heavy use of the stylus.
Initially I was a little worried that the Ps3 would be able to faithfully recreate the animation but, those fears were laid to rest upon seeing it first hand at Tokyo Game Show earlier this year. You can view that trailer here. No word on if or when the title will hit the States, but I'm hoping both will be out sometime next year.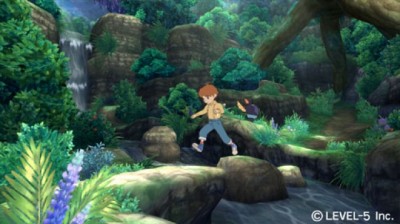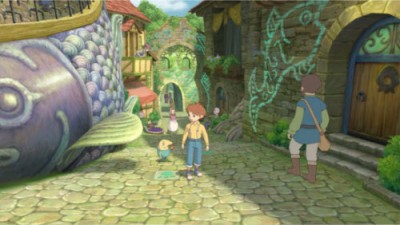 Tim is a pro-blogger and freelance writer out of San Diego, California. In addition to Fanboy.com, he contributes to the ModernMethod Network of sites as the Features and Reviews Editor for the Japanese culture and entertainment blog, Japanator. He's also an Assocaite Editor for their popular gaming blog, Destructoid, and the collectible toy culture blog, Tomopop. For more information, follow him on twitter, or check out TimSheehy.com.