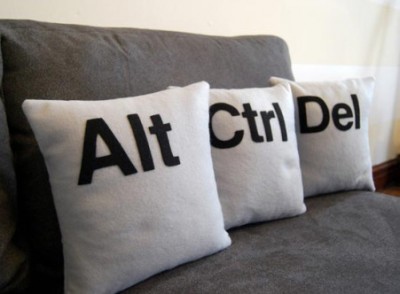 The film that would have been Spider-Man 4 has officially started shooting this week. I know some of you have mixed feelings about the prospect of rebooting the Spider-Man franchise, especially after three wildly successful outings featuring a cast we've grown familiar with. However, after the latest film failed to impress critics and fans alike, it probably came as no surprise when Sony decided to drop the proverbial axe. The director, Sam Raimi, had already left the project citing an inability to complete the film on schedule for May of 2011, but rather than simply replacing him, they figured it'd be easier to start from square one. Personally, I don't mind rebooting the series but I'm starting to wonder if rebooting in general has become a little too prevalent in recent years.
Unfortunately, several franchises suffer as a result of constant reboots and its not just the directors and their casts, but the fans as well, who find themselves having to accept the dramatic differences presented by the studios who themselves are largely to blame for their performance — The Incredible Hulk comes to mind. I don't think Sony can really make a Spider-Man film bomb at the box office, so I'm not really worried about that, but Warner Brothers has me a little worried about their upcoming plans to reboot the man of steel.  I'm also curious as to what Marvel is going to do about continuity when they inevitably reboot The Hulk for a third time in recent history. We'll just have to wait and see.
Tim is a pro-blogger and freelance writer out of San Diego, California. In addition to Fanboy.com, he contributes to the ModernMethod Network of sites as the Features and Reviews Editor for the Japanese culture and entertainment blog, Japanator. He's also an Assocaite Editor for their popular gaming blog, Destructoid, and the collectible toy culture blog, Tomopop. For more information, follow him on twitter, or check out TimSheehy.com.