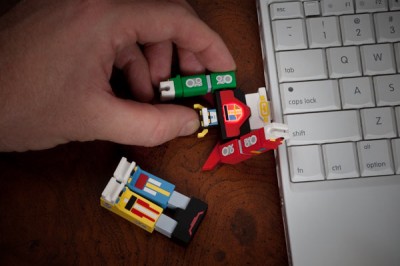 When I wasn't watching Robotech, or Starblazers, I'd try to catch an episode of Voltron: Defender of the Universe. It wasn't quite as cool as a convertable aircraft, but I admit I still loved watching the five guardians form their giant sword wielding lion mech to battle the evil King Zarkon and his minions whenever I'd get a chance, and this nifty little USB drive's definitely triggering that nostalgia.  I do wish it was a little bigger, seeing how it's only three and a half inches tall, but I imagine that's about right for a USB stick — any larger and it'd probably be a nuisance.  At least the arms and legs can be articulated. The chest also lights up when plugged in and it just wouldn't be complete without its own Blazing Sword which apparantly fits in both he hands and feet. 
The drive comes packed with a remastered episode of the original show, but unfortunately it only has 2 GB worth of storage so you might want to back it up somewhere else. For its size, $35 might seem a bit expensive but remember, you're paying for the novelty. Still, if you're a fan, you'll have to have one. Head over to ThinkGeek and order yours today.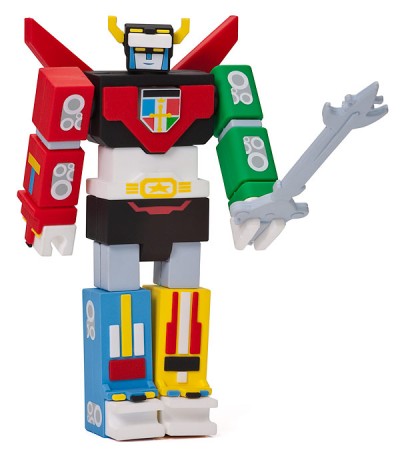 Tim is a pro-blogger and freelance writer out of San Diego, California. In addition to Fanboy.com, he contributes to the ModernMethod Network of sites as the Features and Reviews Editor for the Japanese culture and entertainment blog, Japanator. He's also an Assocaite Editor for their popular gaming blog, Destructoid, and the collectible toy culture blog, Tomopop. For more information, follow him on twitter, or check out TimSheehy.com.