Posted by Tim Sheehy on Dec 23, 2010 in
Videogames
|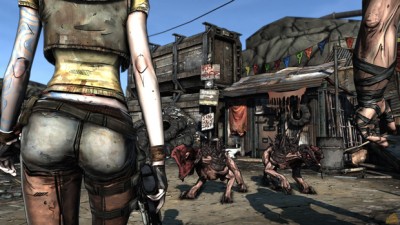 You don't have to be a card carrying member of the NRA to appreciate a wide selection of projectile weaponry. In fact, anyone who has spent enough time playing first-person shooters would tell you that nothing beats having options and that's exactly what you get when you play Borderlands. The title reportedly contains close to 17,000,000 weapons — though, arguably they're mostly variants. The game hit consoles late last year and garnered plenty of positive reviews, so I have to wonder why they've waited so long to make the game avaialble for download via PSN or Xbox Live! 
Well, the wait is finally over, and the full game is currently available for download for only $29.99. Up untli a week ago, that was the list price for a used copy at Gamestop. In addition, they've decided to provide a bundled DLC pack, which combines all four previously released expansion packs for an additional $29.99. Each expansion pack is available separately for $9.99. I imagine a similar deal may show up on Steam. Personally, I'm a little ticked off, having recently purchased one of those expansions prior to the bundle being offered.
There hasn't been any real news regarding a sequel for the game, but Gearbox has filed to trademark the name Borderworlds, leading many to speculate as to whether that may lead to a sequel or possibly an MMO — needless to say, it remains to be seen.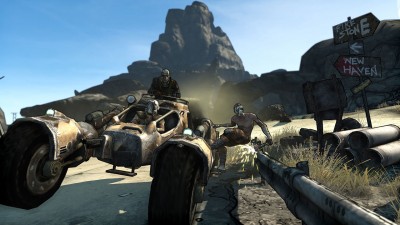 Tim is a pro-blogger and freelance writer out of San Diego, California. In addition to Fanboy.com, he contributes to the ModernMethod Network of sites as the Features and Reviews Editor for the Japanese culture and entertainment blog, Japanator. He's also an Assocaite Editor for their popular gaming blog, Destructoid, and the collectible toy culture blog, Tomopop. For more information, follow him on twitter, or check out TimSheehy.com.