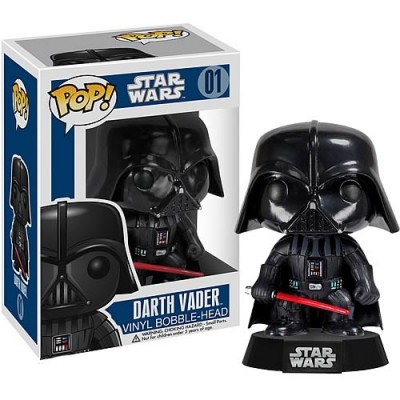 I'm not big on collecting bobble heads, but these are really adorable. Funko's releasing a line of Star Wars-themed bobble heads with our favorite characters from a galaxy far far away. In addition to Lord Vader, pictured above, the series will also feature Leia, Han Solo, Chewie, Yoda, Greedo and an Imperial trooper. Interestingly enough, I don't believe they have plans for either a Luke or Obi-wan bobble head. Personally, I'm not too sad about that. If I'm going to buy one, it may as well be the badest sith in the galaxy, right?
You can pre-order these for $8.99 a piece from Entertainment Earth, and they should be ready to ship by March. Each figure is only 3 ¾ inches in height, so they're not that big, but for $8.99, it's probably appropriately priced. No word on if they plan on releasing any other characters down the road.
Tim is a pro-blogger and freelance writer out of San Diego, California. In addition to Fanboy.com, he contributes to the ModernMethod Network of sites as the Features and Reviews Editor for the Japanese culture and entertainment blog, Japanator. He's also an Assocaite Editor for their popular gaming blog, Destructoid, and the collectible toy culture blog, Tomopop. For more information, follow him on twitter, or check out TimSheehy.com.