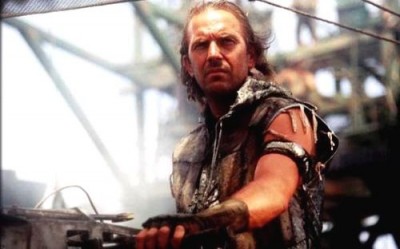 I was already a little iffy about the next Superman film after director Zack Snyder announced his plans to cast English actor Henry Cavill as our beloved Clark Kent, and now we're hearing that Kevin Costner has been cast as Kent's adopted father. As much as I'd like to give Costner credit for his storied acting career, many of the major films he's starred in have tanked at the box office. To be honest, I'm not really sure how much of that is his fault — after all, he's not a bad actor — but if the naysayers are to be believed, his involvement may as well serve as an omen. I hope both him, and his co-star prove me wrong. Besides, it's not like he's the star of the film.
news via thatmovieblog
Tim is a pro-blogger and freelance writer out of San Diego, California. In addition to Fanboy.com, he contributes to the ModernMethod Network of sites as the Features and Reviews Editor for the Japanese culture and entertainment blog, Japanator. He's also an Assocaite Editor for their popular gaming blog, Destructoid, and the collectible toy culture blog, Tomopop. For more information, follow him on twitter, or check out TimSheehy.com.