Posted by Michael Pinto on Feb 14, 2011 in
Comic Books
|
Above: "Hurry up Green Arrow: It's our turn to kiss Lois Lane NOW!"
Most of us know Superman thanks to his many appearances in movies and television shows — but once upon a time the man of steel was mostly a creature of print. And in that tradition DC Comics had to expand the franchise as much as they could: And one of the results was Superman's Girlfriend Lois Lane a comic book series that lasted from 1958 until 1974. The cover art and content of each issue was quite silly by today's standards — in fact after a while you almost feel sorry for poor Superman:
Part I: Awkward Dating and Mating Rituals
The funny thing about these covers is that Lois Lane is so nonchalant about dating a superhero — of course living in the DC universe perhaps that isn't too uncommon…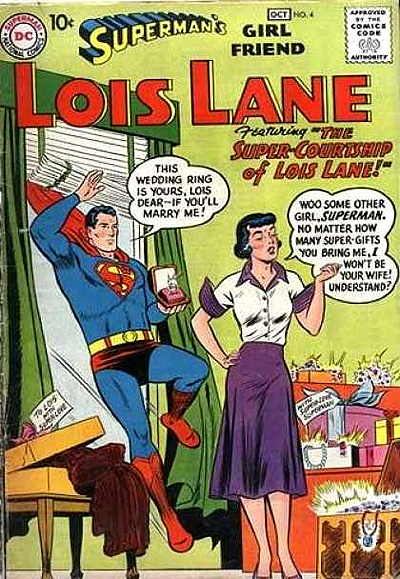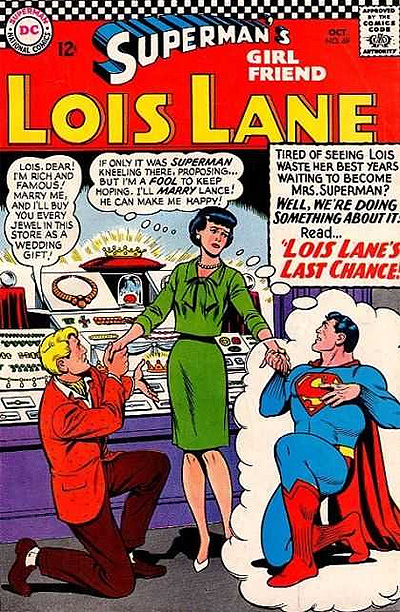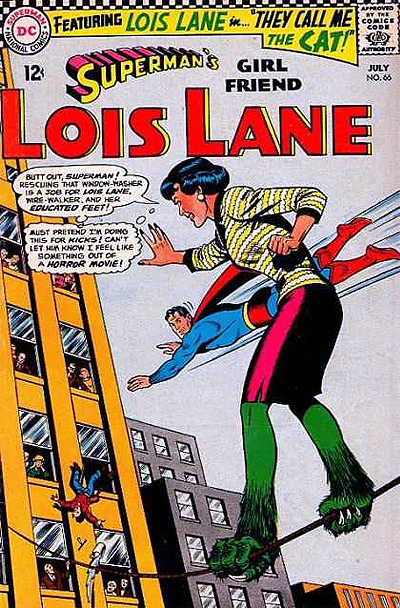 Part II: A Kinky Private Life!
After looking at many of these covers you get the impression that the artists had a fetish or two that they just had to put down on paper. We see everything here from your off-the-wall S&M to good old fashioned cats fights.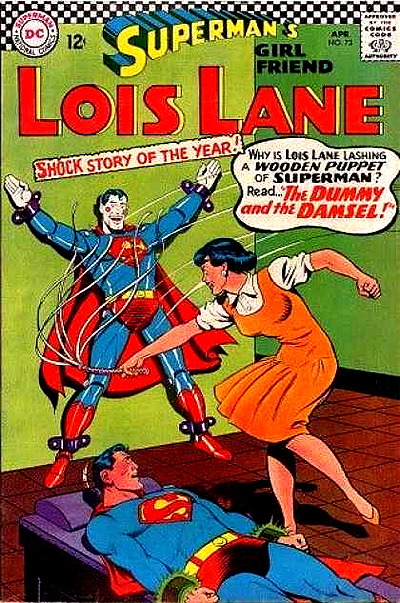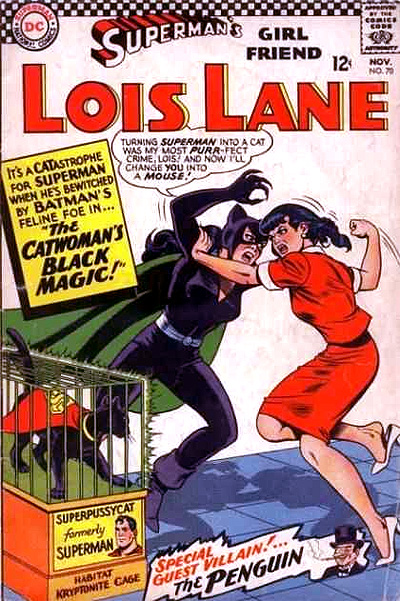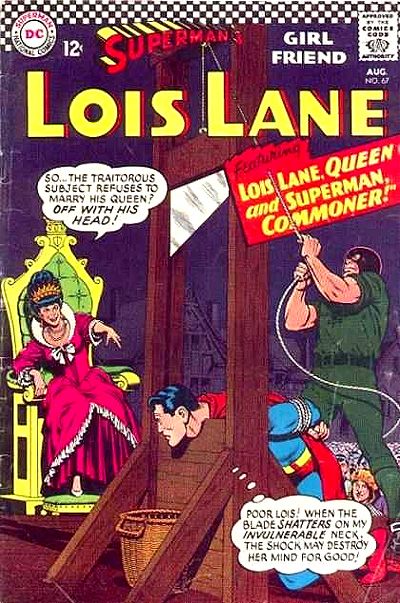 Part III: What's Old is New
You think having a relationship with Superman would be pretty easy — but from these covers we can see that Lois Lane has to worry about money issues and politics as well!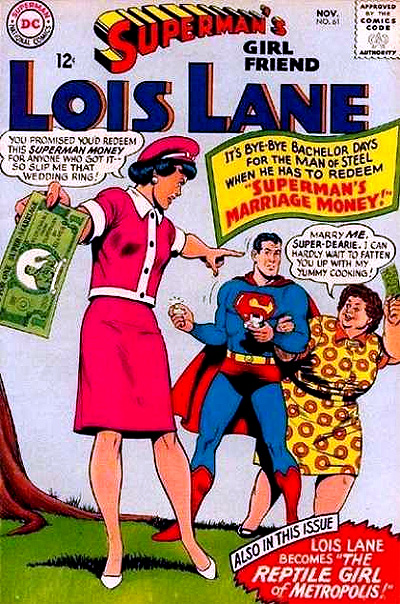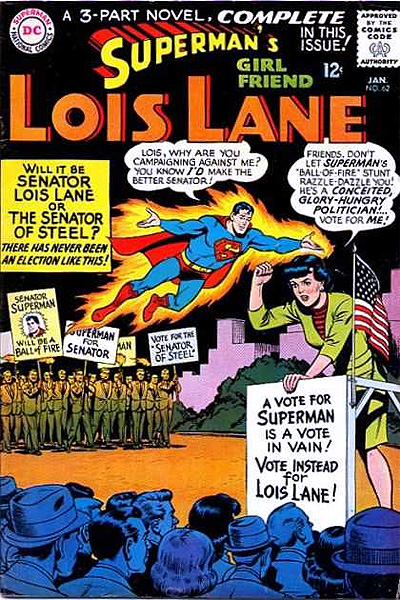 Part IV: Superman is a Bit of a Lout
Of course it takes two to tango — and one of the things that we learn is that Superman can be a bit of a jerk in the relationship department. Also I don't what what's more creepy: The fact that Superman had three wives or that one of them was a mermaid?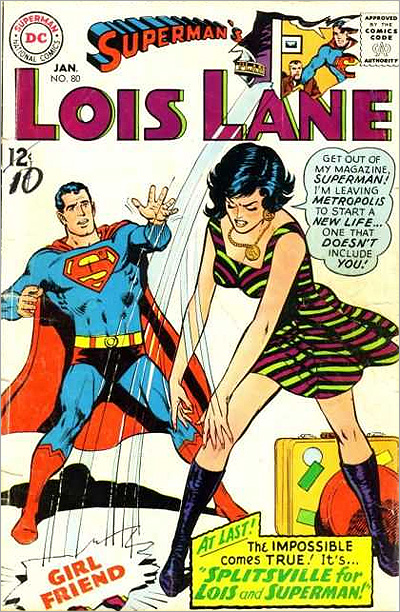 To Lana, Lois and Lori — my heart goes out to you!