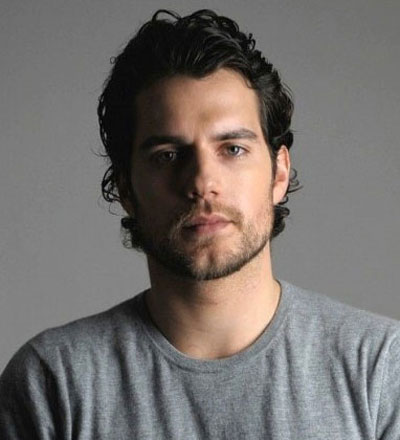 This guy's going to be Superman? Really? I feel as if asking repeatedly might some how result in a different answer, yet I'm more than aware that I need to just come to terms with the idea. It's not that Henry Cavill is a bad actor — his work on Showtime's The Tudors is evidence enough — but I can't help but feel he simply doesn't look the part. Perhaps it's simply that I had been sold on Brandon Routh, whose visage so closely resembled that of a young Christopher Reeve.  Reeve, of course, set the standard for what we've come to expect from the Man of Steel.
Does Henry Cavill have what it takes to meet that standard? Zack Snyder, the upcoming film's director seems to think so. He was quick to praise his own choice in casting Cavill for the role. Cavill will be taking up the mantel under the watchful eye of Snyder and his fellow producers, Batman's Christopher Nolan, Emma Thomas, and Charles Roven, along with his wife Deborah. There's certainly plenty of talent involved in making sure the film succeeds at the box office, so I suppose we'll just have to have faith.  Superman: The Man of Steel is sexpected to hit theaters in December 2012.
Tim is a pro-blogger and freelance writer out of San Diego, California. In addition to Fanboy.com, he contributes to the ModernMethod Network of sites as the Features and Reviews Editor for the Japanese culture and entertainment blog, Japanator. He's also an Assocaite Editor for their popular gaming blog, Destructoid, and the collectible toy culture blog, Tomopop. For more information, follow him on twitter, or check out TimSheehy.com.