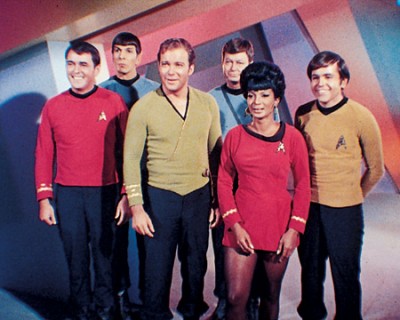 Last Tuesday, Netflix reached a landmark deal with CBS to stream what no other service has streamed before — at least, without charging an arm and a leg for individual episodes.  By now you've probably guessed it, but they've secured the license to stream every Star Trek series in their entirety, along with a whole catalog of classics like Cheers, Family Ties, and one of my personal favorites, The Twilight Zone. As far as Star Trek is concerned, this may be a first as I don't recall any other service to date offering all six shows — that's assuming they'll be getting access to the animated series with this deal.
According to an analyst, the deal has an estimated worth of $200 million — a figure neither party confirmed, leaving the details undisclosed. Honestly, I'm just glad it's happening at all.  We can expect to see these shows arrive sometime in April, but until then, we'll have to make due with their vast selection of "B" movies.
Tim is a pro-blogger and freelance writer out of San Diego, California. In addition to Fanboy.com, he contributes to the ModernMethod Network of sites as the Features and Reviews Editor for the Japanese culture and entertainment blog, Japanator. He's also an Assocaite Editor for their popular gaming blog, Destructoid, and the collectible toy culture blog, Tomopop. For more information, follow him on twitter, or check out TimSheehy.com.