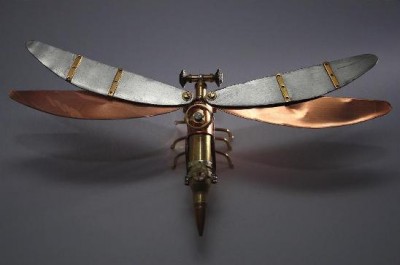 Beautiful isn't it? This deadly insect was crafted by English designer, and steampunk enthusiast Tom Hardwidge. It's one of many he's created over the years — an interesting hobby to say the least. The components he uses to craft these wonders are merely used parts from pocket watches, a nut, bolt, or a piece of copper here and there — oh, and old ammunition.  I'm sure something could be said for creating art so beautiful from something so deadly.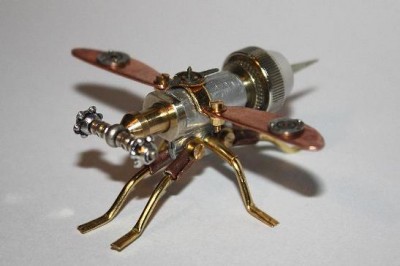 If you're wondering, the ammunition isn't live seeing as Tom is apparently a proponent of recycling used parts. Hopefully his creations will serve to encourage others to do the same. Of course, I don't expect anybody to go out and start crafting models like these on their own, but I'm sure there are some of you out there who may have the talent for just that. Hardwidge, for his part, spends quite a bit of time planning each piece as evidenced by his sketches below. If you'd like to learn more about Tom's works, check 1800recycling.com for some additional info and pics.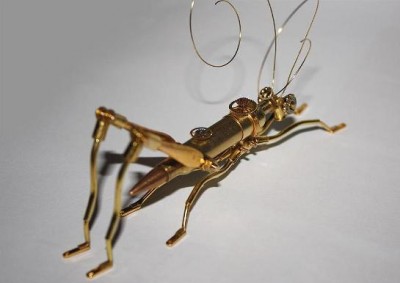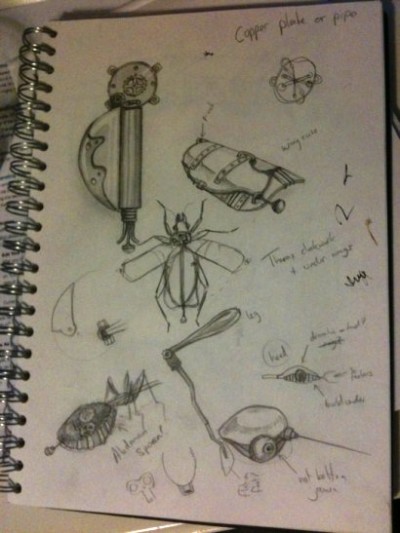 Tim is a pro-blogger and freelance writer out of San Diego, California. In addition to Fanboy.com, he contributes to the ModernMethod Network of sites as the Features and Reviews Editor for the Japanese culture and entertainment blog, Japanator. He's also an Assocaite Editor for their popular gaming blog, Destructoid, and the collectible toy culture blog, Tomopop. For more information, follow him on twitter, or check out TimSheehy.com.