Posted by Tim Sheehy on Mar 1, 2011 in
Videogames
|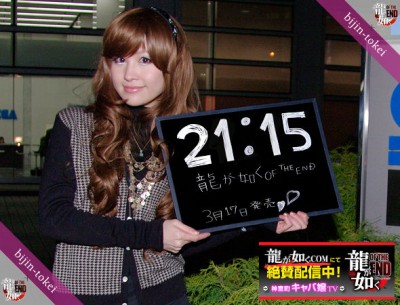 A while back I came across an interesting iPhone app called Bijin Tokei. I had no idea what it was at first, but I knew enough Japanese to figure out it had something to do with beautiful girls. That said, I didn't know what to expect, especially considering Apple keeps their app store relatively clean. Turns out it's simply a clock app that simply displays pictures of beautiful Japanese girls holding up the time. I can't say my mind was blown, but I have to admit it's entertaing enough to keep me coming back and tame enough to not feel creepy.
There's actually an English website for the product that provides the same "service" free of charge. Right now they're having a special promotion for the game Yakuza: Of the End. The girls holding up the signs are actually the models who play the hostesses in the game. They'll be showing up each night around 9 to 9:30 in the evening. Don't worry the site seems to know your timezone, so it'll adjust accordingly when you access it. As for the Apple appstore version, save your money.  It's $10 you won't get back.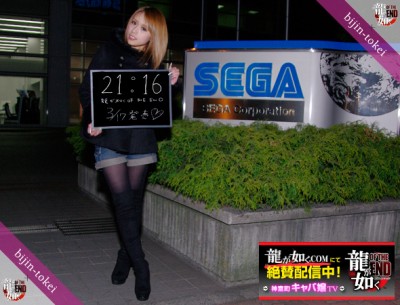 Tim is a pro-blogger and freelance writer out of San Diego, California. In addition to Fanboy.com, he contributes to the ModernMethod Network of sites as the Features and Reviews Editor for the Japanese culture and entertainment blog, Japanator. He's also an Assocaite Editor for their popular gaming blog, Destructoid, and the collectible toy culture blog, Tomopop. For more information, follow him on twitter, or check out TimSheehy.com.