Posted by Tim Sheehy on Mar 17, 2011 in
Videogames
|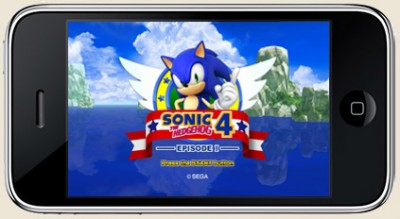 Both Capcom and Sega have announced plans to donate a portion of their profits to disaster relief efforts in Japan. For the rest of the week through Monday, Capcom has discounted the iOS version of Street Fighter 4 to just $0.99, and will donate all sales — this is in addition to the 100 million yen they've already contributed. Sega has also discounted all their Sonic the Hedgehog iOS titles, along with their Football Manager 2011 app, and are likewise offering all proceeds to disaster relief through Tuesday. For their part, Sega has already contributed 200 million yen to the Red Cross.
While I'm not aware of any other game sales going on that will let you donate with a purchase, many other developers have already donated sizable amounts of money to the cause. Sony & Nintendo offered up 300 each. Both Namco and Konami have donated 100 million and are continuing to take donations from the public and their employees.  While I doubt any of this will be enough, every bit counts. If you still haven't considered donating, you still can through the Red Cross.
Tim is a pro-blogger and freelance writer out of San Diego, California. In addition to Fanboy.com, he contributes to the ModernMethod Network of sites as the Features and Reviews Editor for the Japanese culture and entertainment blog, Japanator. He's also an Assocaite Editor for their popular gaming blog, Destructoid, and the collectible toy culture blog, Tomopop. For more information, follow him on twitter, or check out TimSheehy.com.