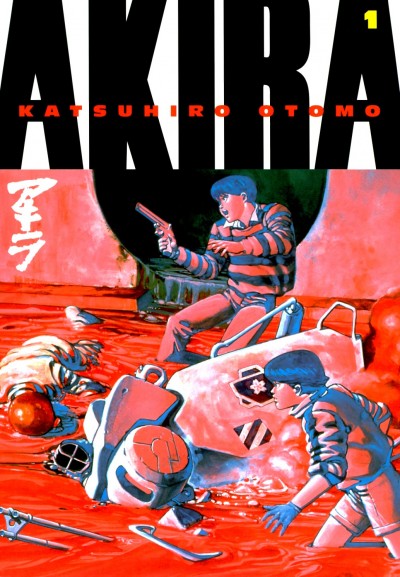 Since 1909 Kodansha has been an influential publisher with titles that are beloved to Japanese fans for generations — however it's only recently that they've set out to make their name in America. Their blockbuster titles include Akira, Oh My Goddess, Card Captor Sakura and Ghost in the Shell to just name a few. Up until this point Kodansha have released their titles through Random House's imprint of Del Rey, but now they're ready to make their own name. Here are nine Kodansha titles worth getting to know (some of which you may already know):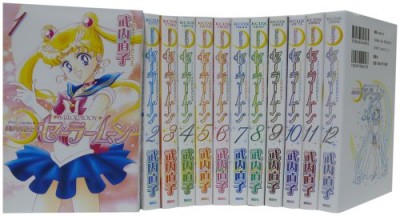 Sailor Moon and Sailor V: An anime that marked a beginning for many American fan awareness for what is considered to be a Japanese animation. Kodansha is the original publisher for this humongous hit of a title, and have decided to re-release this series in English. In the 1990's to early 2000's, this series was English translated and released in an 18 volume series; however that has became out of print. Kodansha really didn't forget this series though, in Japan around 2003, alongside a live action revival of the series, the publisher re-release and compressed the series into a 14 volume release. Now as part of their American releases, Kodansha has decided to release this, alongside Sailor V, which is considered to be the prequel to this series. I can't imagine how much of a good news this has been for many previous/continuing Sailor Moon fans, but if I can't think of how every time I have a 'fangirl squee' moment with the mention of this news, then I can't picture it different for many other fans. There is a bit of a wait, but the series is going to be released in the fall.
Phoenix Wright: Ace Attorney: If you are a Nintendo DS player, or a Capcom fan then perhaps you have played this mystery 'whodunit' court game series. There has been about five of this series translated for American gamers. Del Rey has previously release two anthology collections of Phoenix Wright, and Miles Edgeworth. So how about an interest in reading more of these quirky short stories?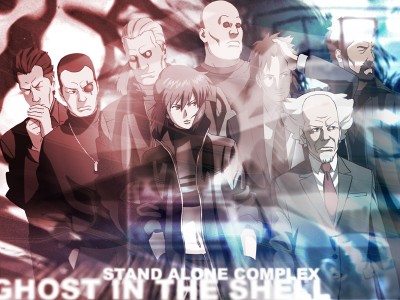 The Ghost in the Shell: Stand Alone Complex: You may have seen the original movie on DVD or the anime series on Cartoon Network of this phenomenal series, but would you want to read this as a graphic novel release? Normally an anime series may possibly get its roots from a manga adaptation, and that was how the original Mamoru Oshii movies were done. Stand Alone Complex was inspired by the movies, and from there, a manga adaptation was done. The manga would focus on quirks that was not focused on in the anime.
Cage of Eden: This is a never be seen English release of Negima meets Battle Royale meets Lost. [Cues in ominous jungle music] Getting stuck on an island with a lot of creatures thought to be extinct, and survival with life intact is possibly a scary adventure for Akira and his classmates.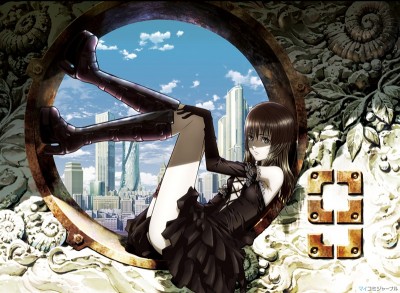 Mardock Scramble:  Balot, a human turned cyborg girl, strives to survive in a bloody hard society. How can she cope against her enemies? Is there anyone to trust? There's already a 680 page novel translated in English, and a movie that was released in 2010. How is the manga going to compare?
Then there are the continuing series that Kodansha has reclaimed from Del Rey to continue publishing.
Fairy Tale: What is it like to be a wizard, surviving with a guild, and friends to take on more adventures?
Air Gear: Are you coolest person in the room, if you're an expert in Air Treks? Ikki strives to be unmatched in skill, as he tries to be the of the Trophaeum Tower, a place where your skills are tested.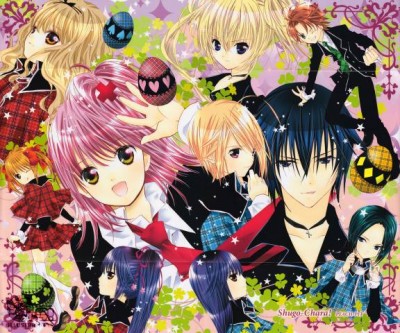 Shugo Chara: With the help of three eggs, can Amu eventually discover what her true potential is going to be?
Arisa: How can Tsubasa cope when Arisa, her twin sister tries to commit suicide, and there is a need to discover the reason why this happened?  (Anime.com additional review)
Linda Yau is a fan of Japanese culture, and various anime/manga titles. She is a freelance writer and editor under her own name or animemiz. Her main blog is here and she can be contacted by Twitter.