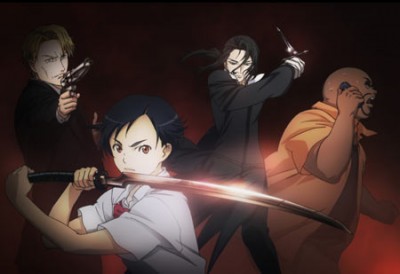 Whether it is cries of fear or sadness, or maybe even of laughter. Vampires have been a continuing viable market that ensnares people to follow the stories of these tormented immortal individuals. In graphic novels or manga, there are memorable vampires-type characters that left an impression with its fans and viewers.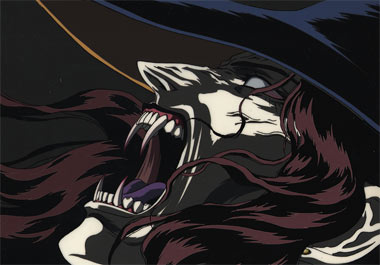 D from Vampire Hunter D: D is a dhampir on an endless journey, hunting cruel vampires that plague his world. Originally published as a series of novels from the 1980's, Vampire Hunter D has inspired adaptations in manga, anime, video games and audio formats. Anime.com has a review on its movie that came out in 1985. DH Press, is the Dark Horse Comic novel imprint that has translated and introduced comic book fans to this gothic-styled drawn vampire.
Karin from Chibi Vampires: Karin Maaka is a vampire with a very strange ailment. Instead of needing to suck out blood from other people, she is a vampire who produces too much blood. Unless she bites someone to inject excess blood, this induces nose bleeds. Enters Kenta Usui, a human class mate that finds out about Karin's condition, and with disapproval from her family, Karin has to live with this reality. Tokyopop had licensed and released this entire manga series for the American public.
Mina from Dance in the Vampire Bund: The day the world must pay attention to, has finally arrived. Mina Trepes, ruler of all vampires, has chosen to end the isolation of all vampires, and reveal their existence to the world. Would vampires and humans choose to coexist peacefully, or is there opposition? Seven Seas Entertainment has published nine volumes of this series in English, while it is not concluded in the Japanese market yet.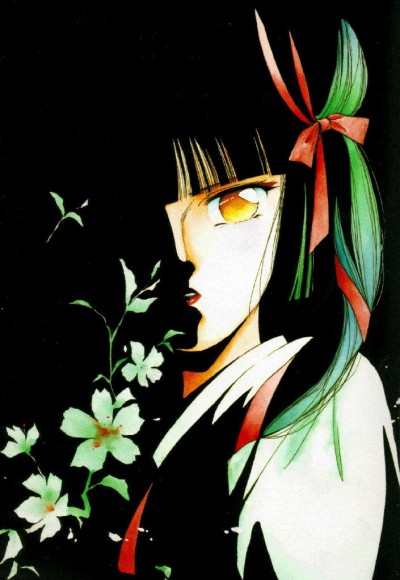 Miyu from Vampire Princess Miyu: Tasked to seal away demons that prey on the weakness of humans, Miyu is a 1990's example of a vampire protector. Until the last demon is sealed away, she is followed by her demon servant Larva, who has his own mission of protecting her until the possibility of her being unable to fulfill her job occurs. For anime fans there has been an original video animation release, followed by a television series. The OVA was licensed by AnimEigo in 1998, the Television series was released by Tokyopop in 2003, and the manga was released by Studio Ironcat.
Saya from Blood+: Have you ever seen Blood the anime movie? Blood Plus only has a few similarities to the movie, but as the image at the top shows, has been adapted into a successful manga and anime series. One similarity is Saya's quest to destroy the chiropteran, a bat-like creatures who feed on humans. In the Blood Plus series, Saya's an amnesic who eventually remembers the truth of her identity, and her purpose of killing her twin sister. Similar to several other characters and titles in this list, Dark Horse Comics has been responsible for releasing this series' novels and manga to English readers.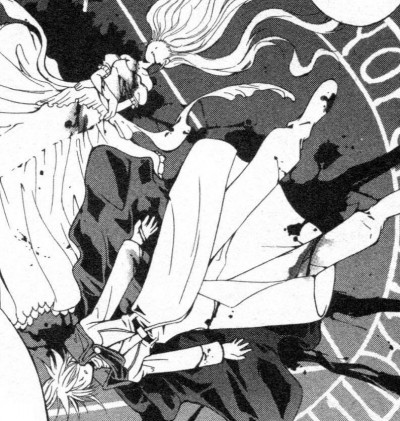 Strauss from The Record of a Fallen Vampire: A thousand years ago, the Kingdom of the Night was destroyed, and vampires lost its supremacy on the human race. Strauss the last vampire emperor, have been searching all this time for the location where his queen was sealed. Chasing after him though are dhampirs, and the Black Swan, a cursed human, both parties have agendas to find and kill Strauss. In a tale of betrayal, and intrigue is this brilliant tale of a vampire emperor with a devastating secret. Viz Media has released this entire series in English.
After reading this list, are there any vampires you would want to consider shedding some emotion over ? This is not a conclusive list, since there are other vampire mangas, like Vampire Knight, Hellsing, Trinity Blood, or Lament of the Lamb that may strike a chord within the readers.
Linda Yau is a fan of Japanese culture, and various anime/manga titles. She is a freelance writer and editor under her own name or animemiz. Her main blog is here and she can be contacted by Twitter.