Posted by Tim Sheehy on Mar 3, 2011 in
Videogames
|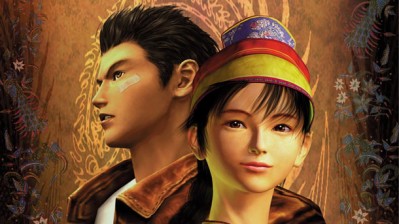 It's still far from a confirmation, but during his 2011 Game Developers Conference panel, Sega producer Yu Suzuki shocked everyone by stating that he believes Sega will finally let him finish the Shenmue saga with the third and final installment of the trilogy. While the original titles were considered ground breaking both terms of gameplay and aesthetics, a number of factors ultimately led Sega to the cancel their plans for a third entry in the series.
I can't really blame Sega for having shelved the series when it did. After spending nearly $70 million — a figure that Suzuki himself disputes as being closer to $47 million — to produce the games, and the unfortunate demise of the Dreamcast, Sega found themselves in a bit of bind. Sega had also ported Shenmue 2 to Microsoft's Xbox in an attempt to keep the series alive, but once again met with few sales. 
Given the advances in technology, and Sega's recovery over the past decade, I'd like to believe that the possibility of seeing Shenmue 3 is more likely to happen. Yu Suzuki definitely deserves the chance to give it one more shot, especially considering the numerous hits he produced for them over the years — classics like Outrun and Space Harrier. Whether he's right about them letting him finish it remains to be seen, but until then, let's just keep our fingers crossed.
Tim is a pro-blogger and freelance writer out of San Diego, California. In addition to Fanboy.com, he contributes to the ModernMethod Network of sites as the Features and Reviews Editor for the Japanese culture and entertainment blog, Japanator. He's also an Assocaite Editor for their popular gaming blog, Destructoid, and the collectible toy culture blog, Tomopop. For more information, follow him on twitter, or check out TimSheehy.com.