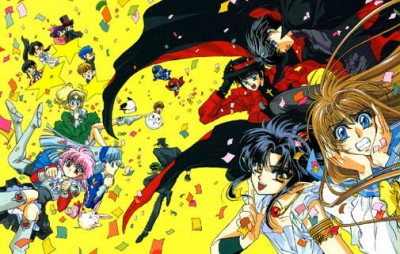 CLAMP as manga creators has had phenomenal success and a large following of anime and manga fans around the world. For some fans, their passion with the Japanese animation began with watching a CLAMP title. CLAMP works did have origins in manga though. As a team of female mangaka/creator, they began during the 1980's as a doujinshi/comic group. They are still currently actively with creating more series that is bound to be picked up by American publishers. Dark Horse has been acquiring and re-publishing some of their works in omnibuses.
xxxHolic, Tsubasa Chronicles, or Chobits are recent successful titles to know about from CLAMP. There are still other works that CLAMP has created that is worth checking out, and considering. One of their features is their gorgeous drawings, and including characters from previous works in later titles, like the image above, detailing a scene from CLAMP in Wonderland. Consider this selection of five titles and see if you want to check out more of their works.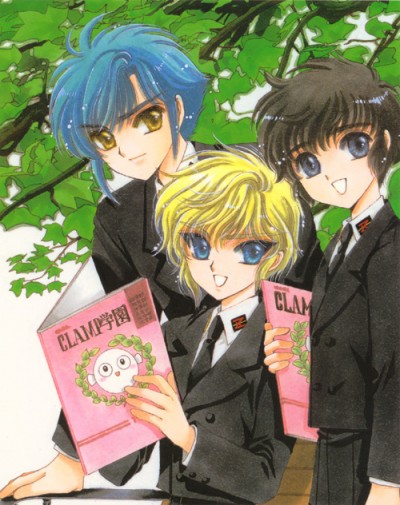 Clamp School Detectives: Serialized from 1992-93, this work has three pre-teen boys: Nokoru, Suoh, and Akira, who are accomplished students. Nokoru who is the chairperson of his school, establishes an agency with Suoh and Akira for assisting ladies in distress. This school boy manga follows the different adventures they get into, for the happiness of females. Tokyopop had licensed and released the three volumes in this series.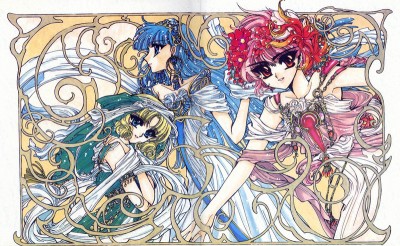 Magic Knight Rayearth: Before you even see a talking Mokona in Tsubasa Chronicles or xxxHolic, consider this 1993-96 series. Hikaru, Umi, and Fuu are normal students visiting Tokyo Tower, when the three of them gets transported into Cephiro, an alternate universe. There have to save a crumbling world, while mastering their hidden powers. Magic Knight combines magical girl with mecha elements. The manga had originally been licensed by Tokopop, but later this year, Dark Horse is slated to re-release this series in an omnibus format.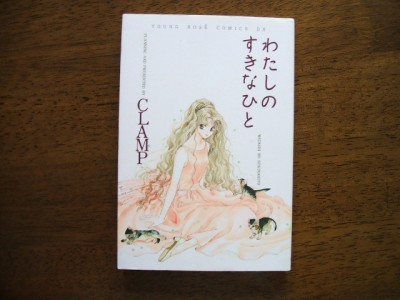 The One I Love: Released in 1995, this is a one volume anthology that has 12 different stories of unnamed young females in love, and what situations can they face with. This is considered to be a slice of life, realistic account from the perspectives of the CLAMP mangaka.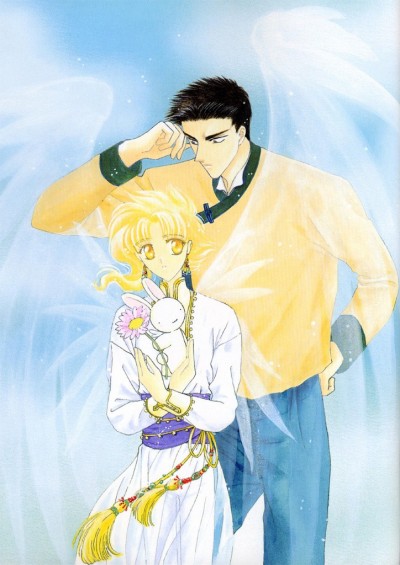 Wish: Released in 1996-98, this is the story of Kohaku, an angel who was rescued by Shuichiro. Kohaku really wants to grant a wish to him in thanks, but since he doesn't have any at the moment, Kohaku ends up staying with him assisting him in chores. As a fantasy story, this series is concluded in four volumes, and was released by Tokyopop.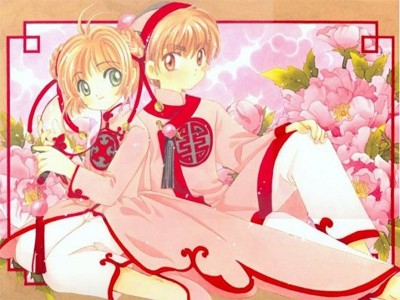 Card Captor Sakura: Sakura is a young girl who discovers her magical abilities when she accidentally released a book of magical cards. With her friends, and family, she needs to collect the cards back, so this series has themes of  love and relationship issues. This is a well known title, and a precursor to Tsubasa Chronicles. Tokyopop originally licensed the series in the early part of 2000's, but the license expired, and at this time Dark Horse had picked up the series to re-release in omnibus format.
Though CLAMP's target audience is for females, with its appeal, there has been many male fans as well. These five stories are just a small sample in CLAMP's work that I had not mention, so if you happen to have seen X, Angelic Layer RG Vega, Legal Drug, or Suki, then you know the depth and variety of CLAMP's works.
Linda Yau is a fan of Japanese culture, and various anime/manga titles. She is a freelance writer and editor under her own name or animemiz. Her main blog is here and she can be contacted by Twitter.