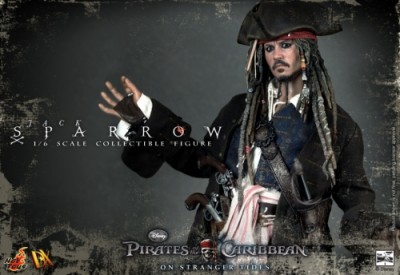 As some of you may be aware, Hot Toys is known for their stunningly detailed collectibles. True to form, their upcoming 1/6th scale Pirates of the Caribbean Jack Sparrow is no exception. The figure is the latest addition to the Movie Masterpiece Deluxe line — each one bearing a striking resemblance to the actors that portray the characters they're based on. As you can see here, they've done an amazing job of capturing Johnny Depp's visage.
The detail doesn't just go into the face alone, though I should note that there are two interchangable faces to choose from.  There's plenty of attention paid to the costume and props that come included as well. Things such as his saber, scarf, pistols,  compass, telescope and more are also included and that's just the tip of the iceberg.  They've thrown in nine interchangable hands along with rings and gloves giving you plenty of options for posing. The only downside is the price but considering the quality of the product, you might be swayed. It's available for pre-order from several outlets for roughly $220 and is expected to ship sometime around September.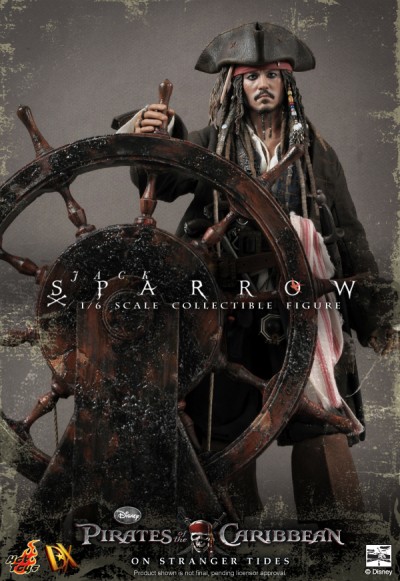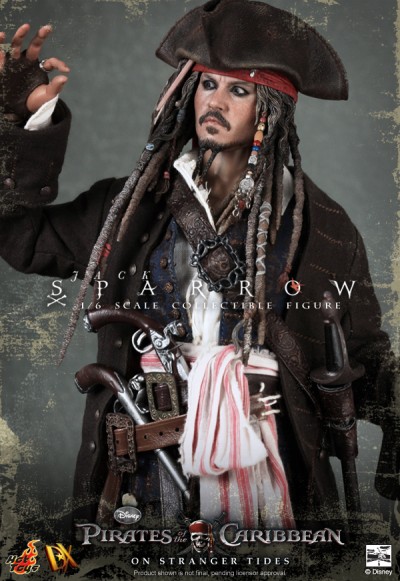 Tim is a pro-blogger and freelance writer out of San Diego, California. In addition to Fanboy.com, he contributes to the ModernMethod Network of sites as the Features and Reviews Editor for the Japanese culture and entertainment blog, Japanator. He's also an Assocaite Editor for their popular gaming blog, Destructoid, and the collectible toy culture blog, Tomopop. For more information, follow him on twitter, or check out TimSheehy.com.