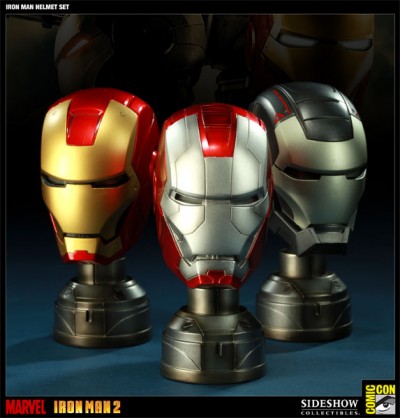 With San Diego Comic-Con is right around the corner, plenty of retailers are starting to ready their exclusives for this years show. Last week, Sideshow Collectibles unveiled their exclusives for the event, some of which look mighty fine. There's a G.I Joe 12 inch Cobra Ninja Viper figure, AvP Predator replica mask set featuring three three separate sculpts from the series, a Star Wars Clone Commander 12 inch figure, and finally an Iron Man 2 bust set that feature replicas of the helmets used in the recent film.
There are apparently attendee and non-attendee version of each of these with the priority pre-orders for attendees available on May 19th, 26th, June 2nd and 9th respectively at 10 AM PST. The non-attendee editions of each item will be available for pre-order each following day at 10 AM as well. They have yet to list the prices, but I'm sure they'll be updating the official site with that information in the coming weeks.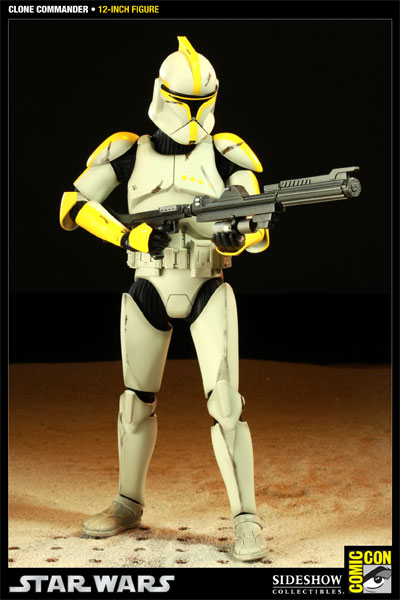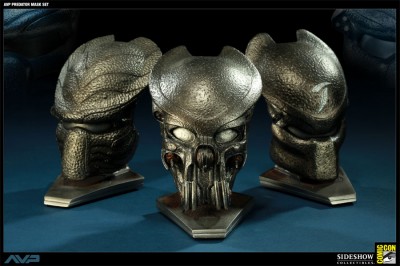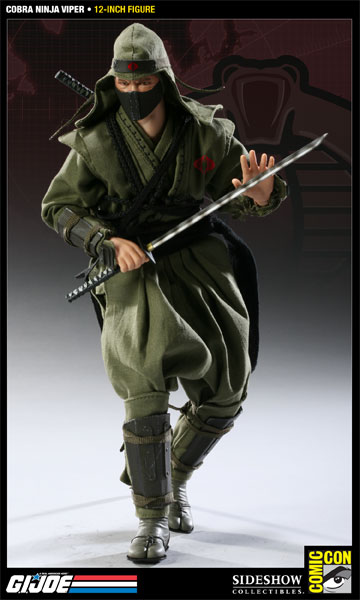 Tim is a pro-blogger and freelance writer out of San Diego, California. In addition to Fanboy.com, he contributes to the ModernMethod Network of sites as the Features and Reviews Editor for the Japanese culture and entertainment blog, Japanator. He's also an Assocaite Editor for their popular gaming blog, Destructoid, and the collectible toy culture blog, Tomopop. For more information, follow him on twitter, or check out TimSheehy.com.