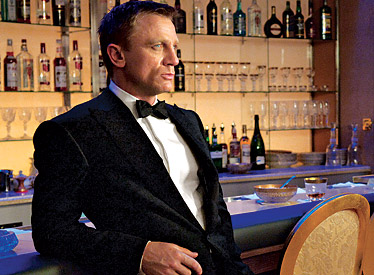 We really weren't sure what would happen to our favorite spy after MGM filed for bankruptcy back in November. Thankfully, it seems our worries can be put to rest. Sony Pictures has struck a deal with MGM to co-finance, theatrically market and distribute the Bond films — that is, both Bond 23 and 24, assuming everything goes accordingly. It's safe to assume production will likely move ahead as soon as possible.
Not much is currently known about the plans for the next entry in the series. From what I've gathered, Sam Mendes is still attached to direct. Daniel Craig, and Dame Judi Dench are both expected to return, however everything else remains in the realm of rumor, such as the casting of No Country for Old Men star Javier Bardem. Now that nothing's really left to hold up the production, let's hope we start hearing some more details in the months to come.
Tim is a pro-blogger and freelance writer out of San Diego, California. In addition to Fanboy.com, he contributes to the ModernMethod Network of sites as the Features and Reviews Editor for the Japanese culture and entertainment blog, Japanator. He's also an Assocaite Editor for their popular gaming blog, Destructoid, and the collectible toy culture blog, Tomopop. For more information, follow him on twitter, or check out TimSheehy.com.