When it comes to PVC figurines, Yamato Co. is among Japan's best. It's no wonder that famed-artist Luis Royo trusts them to produce these stunning PVC recreations based on his art. Many of you may recognize Royo's work from the covers of the 90's Pocket Books Star Trek novels, Ultra X-Men, Heavy Metal magazine and more. In order to accurately capture the unique aspects of his dark, wonderous, and often exotic creations, few studios would be able to produce a sculpt with such detail, and Yamato certainly fits that bill. 
Likewise, these figures have a hefty price tag. The upcoming 13″ 1/6th scale Ritual PVC figure pictured above is currently available for pre-order at $120. It won't cost you as much as a Hot Toys sculpt, and comes with a certificate of authenticity. It's still a hefty chunk of change, but for something so beautiful, it just might be worth it. Oh, and it's cast-offable, though I can't say I've ever decided to buy a toy on that basis alone.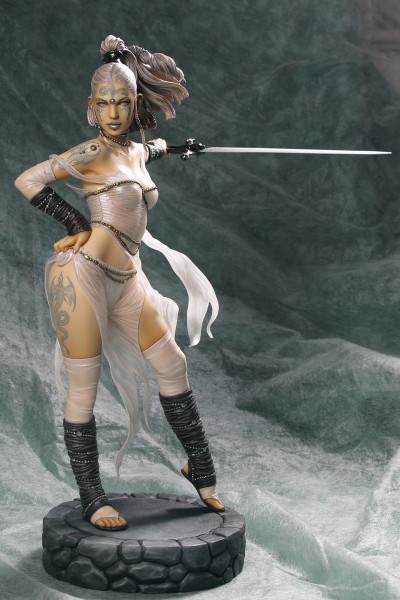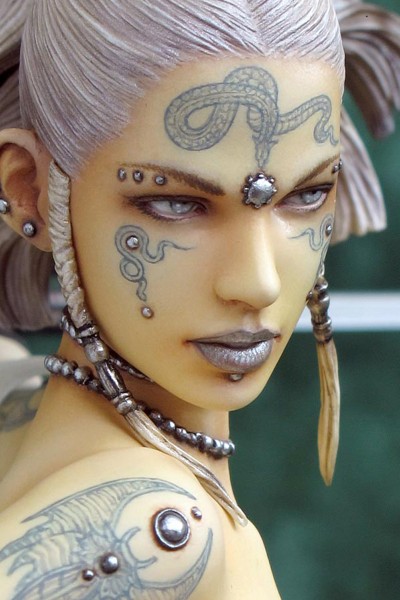 Tim is a pro-blogger and freelance writer out of San Diego, California. In addition to Fanboy.com, he contributes to the ModernMethod Network of sites as the Features and Reviews Editor for the Japanese culture and entertainment blog, Japanator. He's also an Assocaite Editor for their popular gaming blog, Destructoid, and the collectible toy culture blog, Tomopop. For more information, follow him on twitter, or check out TimSheehy.com.