Posted by Michael Pinto on May 4, 2011 in
Comic Books
|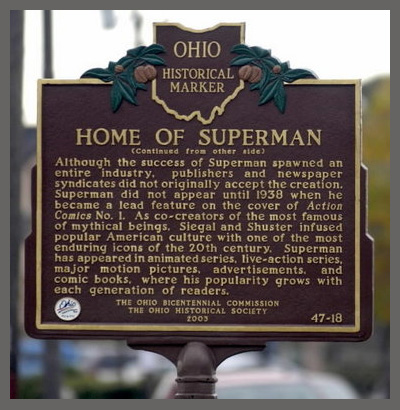 Three weeks ago in the Glenville neighborhood of Cleveland some selfish thieves stole the plaque honoring the home of Superman. However the creed of "Truth, Justice and the American Way" must have gotten the better of the thieves conscience because mysteriously the plaque has been returned in undamaged condition. Although Tracey Kirksey a local official feels that bad publicity may have helped just a bit to give the criminal collectors a change of heart:
"There was so much publicity about it we figure that the thieves just wanted to get rid of it before they were caught. We are so glad to have it back."
The plaque was placed up in 2003 to celebrate the 65th anniversary of Action Comics No. 1, which featured the first appearance of Superman.
Found via Michael Kodysz.