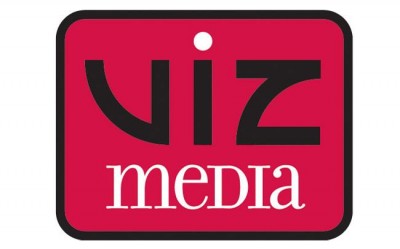 In a life time, a quarter life is a milestone and put this in the context of Viz Media, who just so happens to be celebrating 25 years of being in business this upcoming year. Does it call for a celebration or what? The American manga industry has been having stormy weather recently, so for manga fans, knowing that Viz Media's age is actually a positive one.
This event was something I learned from David Welsh of The Manga Curmudgeon. In his blog entry, he invited manga readers to pick their own top 25 manga releases, so I decided to join the blogging bandwagon. Here is my list, listed by alphabetical order from Viz Media's many imprints translated titles.
All My Darling Daughters written and illustrated by Fumi Yoshinaga. This is a slice of life collection of short stories that center around a daughter, mother, her friends and how they cope with mid-life crises.
Black Lagoon written and illustrated by Rei Hiroe. Guns and females, with lots of violence. This series is possibly not for everyone, but it is a gritter morale version than Cowboy Bebop, or Samurai Champaloo.
Bokurano: Ours written and illustrated by Mohiro Kitoh. As a science fiction title, this is a title that can grip the heart. Throw fifteen kids and a mission to save the world, but with consequences that they can't back away from.
Dengeki Daisy written and illustrated by Kyousuke Motomi. Teru is a girl that lost her only relative in the world, but what happens if she finds comfort in a cell phone friend that her brother left behind.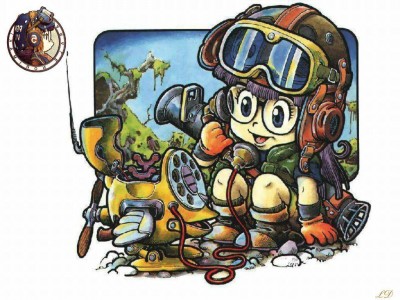 Dr. Slump written and illustrated by Akira Toriyama. In Japan, this is the manga that came before Dragon Ball. So before Goku, meet Arale Norimaki, a robot who experiences life, adventures, and mayhem.
Gintama written and illustrated by Hideaki Sorachi. This is a zany comedy series that begins when aliens take over Edo and outlaw samurai. So meet Odd Jobs Gintoki and his crew as they deal with all sort of situations.
Kimi ni Todoke: From Me to You written and illustrated by Karuho Shiina. This is a teen love relationship between classmates Sawako Kuronuma, the scariest looking girl and Shota Kazehaya, the nicest guy.
Kingyo Used Books written and illustrated by Seimu Yoshizaki. Imagine your neighborhood used bookstore with the richest collection of graphic novels, and the chance to realize how much you love reading.
Monkey High written and illustrated by Shouko Akira. This is an unlikely teen love story between Haruna Aizawa, a pretty transfer student and Masaru Yamashita, a short goofy kid.
Nausicaä of the Valley of the Wind written and illustrated by Hayao Miyazaki. Propelling Studio Ghibli from obscurity. With political intrigue, and the pollution issues, this is a scenario for people to care for the earth.
Oishinbo written by Tetsu Kariya and drawn by Akira Hanasaki. This is a long running Japanese series on discovering the best of Japanese cuisine. Viz compiles seven best of from the series's original 104 volumes.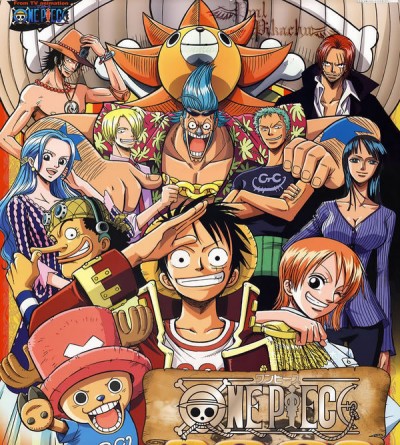 One Piece written and illustrated by Eiichiro Oda. Meet Monkey D. Luffy with his friends and his ambition to be the Pirate King. This series is currently ranked as Japan's best selling manga.
One Pound Gospel written and illustrated by Rumiko Takahashi. As a training boxer, Kōsaku Hatanaka must watch his weight.  In the picture steps in Sister Angela, and an unlikely relationship begins.
Pluto: Urasawa x Tezuka written and illustrated by Naoki Urasawa. Pluto is an homage to Osamu Tezuka's Astroboy, and this suspense murder mystery begins when beloved robots around the world are being destroyed.
Real written and illustrated by Takehiko Inoue. This is a realistic slice of life series that deals with wheelchair basketball. The three main characters introduced have been marginalized by society, but all love basketball.
Sandland written and illustrated by Akira Toriyama. This story deals with a quest for water by an unlikely group: the demons, Beelzebub, Thief and human Sheriff Rao and a stolen tank. What can happen?
Saturn Apartments written and illustrated by Hisae Iwaoka. Mitsu is a young window washer who lives in a highly stratified space near Earth. This is an insightful slice of life tale, that is unique and interesting.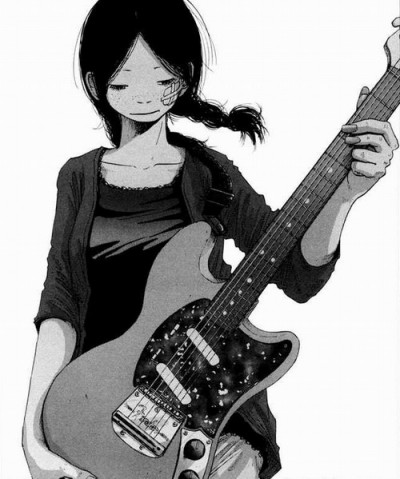 solanin written and illustrated by Inio Asano. This is a coming of age slice of life tale for Meiko and Taneda. But what happens if tragedy occurs and how the characters cope with the aftermath.
Ranma ½ written and illustrated by Rumiko Takahashi. In this classic comedy tale for the water changing martial artist. What can happen other than get a lot of fiancees and battle a lot of rivals?
Read or Die? written by Hideyuki Kurata and illustrated by Shutaro Yamada. Special Agent "The Paper" Yomiko Readman has a mission to help novelist Nenene Sumiregawa.
Ristorante Paradiso written and illustrated by Natsume Ono. Nicoletta arrives at Rome wanting to reveal a secret, but ends up staying and apprenticing at a unique restaurant.
The Gentlemen's Alliance Cross written and illustrated by Arina Tanemura. Former gang member Haine Otomiya enters into an elite academy to meet her destiny.
The Record of a Fallen Vampire written and illustrated by Yuri Kimura. Vampire King Strauss has spent a thousand years searching for his queen. Chased by dhampires, he continually fights The Swan.
Yakitate!! Japan written and illustrated by Takashi Hashiguchi. Azuma Kazuma is a boy on the quest to bake his idea of what is Ja-pan. A bread for the Japanese. Now throw in comedy and puns and you get the bulk of this series.
Yu Yu Hakusho written and illustrated by Yoshihiro Togashi. Meet Yusuke Urameshi, a boy who was killed and then brought back to life. See the missions and battles he fights alongside his friends.
Linda Yau is a fan of Japanese culture, and various anime/manga titles. She is a freelance writer and editor under her own name or animemiz. Her main blog is here and she can be contacted by Twitter.