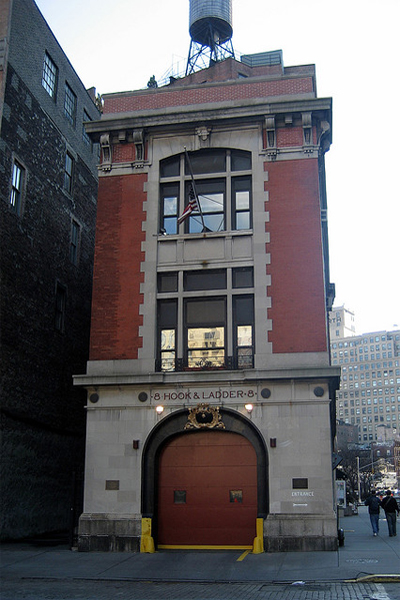 The Onion's A.V. Club site is currently reporting that Hook & Ladder Company 8 of Tribeca, also known as the firehouse that became Ghostbusters HQ in the popular '80s flicks, may join a number of other fire stations being shut down later this year as the result of budget cuts.
Now, if you're a New York City nerd with a lot of money to spend and no concern for the welfare of neighborhood fire victims, this is great news! If the city shuts down the fire company you can bet they'll be interested in selling off the building to scrounge up some cash. Imagine it: living in Ghostbusters headquarters. You could put a pole in and everything. (Assuming, of course, that you also have the funds to ensure that the building clears code requirements for residential living, but hey, don't firefighters live in those buildings sometimes?)
…Okay, odds are good that some NYC tourism company will acquire it and turn it into a Ghostbusters museum. But hey, a nerd can dream. [Via Topless Robot]
Gia Manry is a Texas-based geek who you can hire. Or you could just follow her on Twitter.