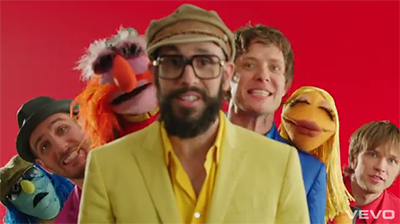 As Kermit the Frog has said oh so many times…it's the Muppet Show!
Perhaps in stark contrast to The Smurfs, the latest Muppets movie seems poised to do pretty well with the nostalgia crowds (and, one assumes, their kids). The Jim Henson company has even teamed up with OK Go, the band best known for its awesome YouTube music videos (you know, the treadmill dudes), to recreate the original theme song for the show…complete with the old crotchety critic duo. Go ahead, give it a watch.
I don't know about you, but I'm pretty excited for the most sensational, inspirational, celebrational, muppetational…er…The Muppets.
Gia Manry is a Texas-based geek who you can hire. Or you could just follow her on Twitter.