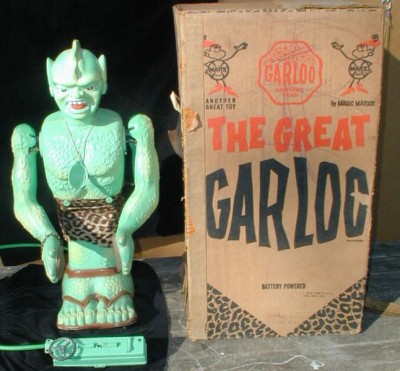 The Great Garloo was first manufactured by the Marx toy company in 1961 — this very creepy looking two foot tall battery powered humanoid lizard robot could go forward or backward and turn his arms. And for extra kitsch we wears a "Garloo" medallion and cute leopard print loin cloth. How to Be a Retronaut discovered this great commercial from 1963 for the little green guy:
And here's a recent video of Garloo in action:
Garloo photo found via robotnut.com.