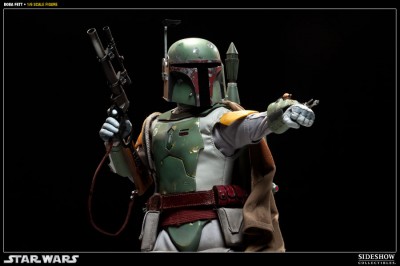 Our favorite Mandalorian bounty hunter is back with this 12-inch exclusive from Sideshow Collectibles. Back in 2007, Medicom released a similar limited edition Boba Fett and while that figure sold exceptionally well, it's become rather difficult to come by. Thankfully, this upcoming Sideshow exclusive may ease the pain by giving us a welcome alternative. Not only is it an adequate replacement, but the figure might even be more detailed than its Medicom predecessor. For example, his armor seems to be properly distressed, while his pants feature that dirt-stained look for added realism. It also seems to pose well in case you're fond of photography.
Those of you looking to pick one up should sign up for a Sideshow Collectibles newsletter in order to gain priority access. The figure's priced at a hefty $174.99 and will be available for pre-order to news letter subscribers starting Friday, September 16th at 10 AM PST. If you can't that right away, Sideshow also allows you to pay in installments, but I'd recommend avoiding debt if possible. For those of you who want to take your chances, you'll have to check the Sideshow website for more information.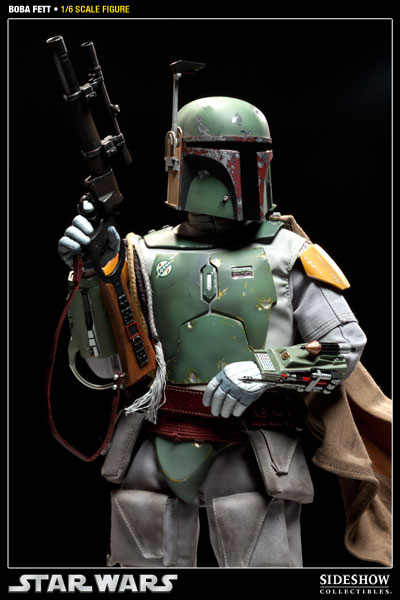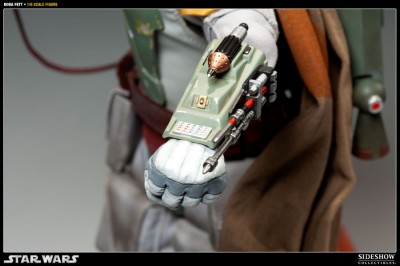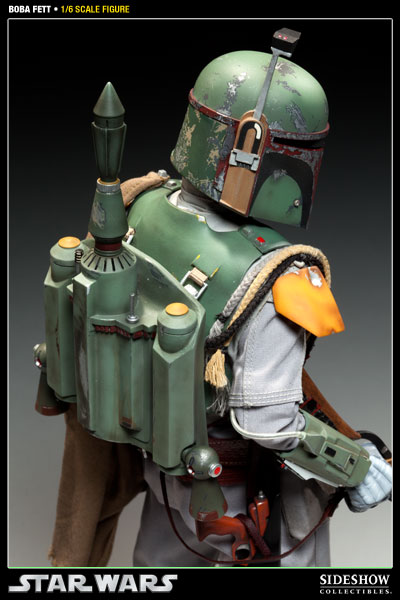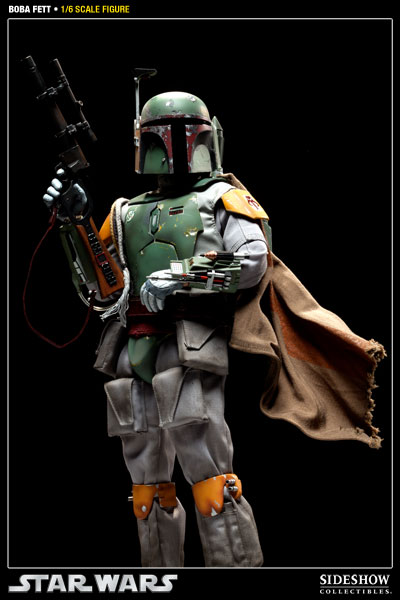 Tim is a pro-blogger and freelance writer out of San Diego, California. In addition to Fanboy.com, several outlets he's written for include the Japanese culture and entertainment blog, Japanator, and the collectible toy culture site Tomopop. For more information, follow him on twitter, or check out TimSheehy.com.