Many of us know about the 1988 video by Apple called Knowledge Navigator — well here's the follow up video! This nice snapshot of history includes interviews clips from Alvin Toffler, Ray Bradbury, Steve Wozniak and Alan Kay (who really envisioned the iPad in the 60s):
It's nice to science fiction great Ray Bradbury get some speaking time — when was the last time a computer company dared to do that?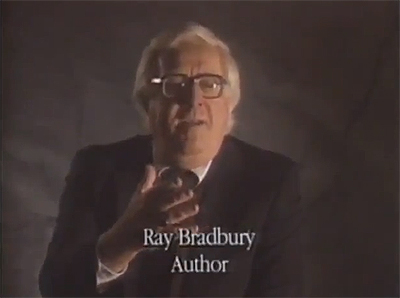 This reminds me so much of the iPad 2 down to the video camera: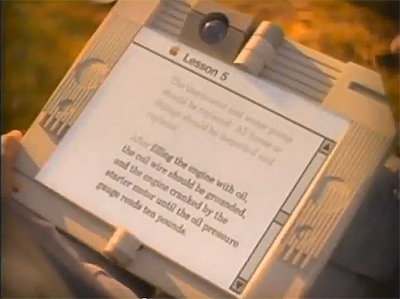 And look we're surfing on the web on an iMac: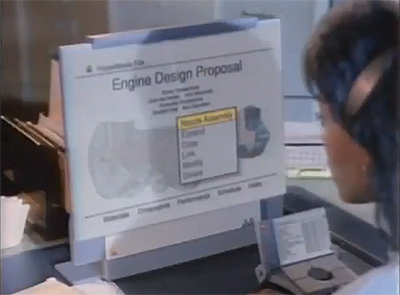 The slight irony of this video is that while they were showing off what the web would look like in the future, in just a few years in 1991 the first web server would be up and running on a NeXT computer:
And for reference here's the original video:
My thanks to Michael Markman!