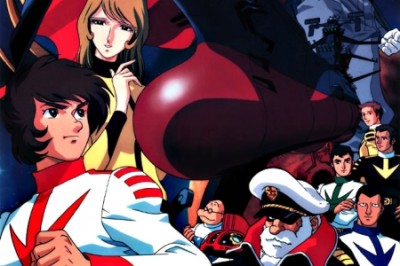 It's been tough times for Netflix. Between the whole Qwikster debacle, price changes, and inability to renew their contract with Starz, many subscribers have decided to move on to greener pastures. Those who've stayed are banking on Netflix to provide fresh content despite the recent setbacks. Fortunately for us, they're trying.
Over the past few months, Netflix strengthened their streaming service by adding numerous television series to their catalog. Some of the latest additions to catch my eye include the Star Blazers. Caprica, Nakita, and of course AMC's The Walking Dead. Each of these series are definitely worth your time, but if you're like me and missed Caprica or Star Blazers before Syfy pulled the plug, then here's your chance to catch them in their entirety.
Both Nakita and The Walking Dead are still airing, though a recent deal will ensure that The Walking Dead is made available for streaming exclusively through Netflix — Hulu subscribers shouldn't get their hopes up any time soon. AMC's The Walking Dead airs Sundays at 9/8 Central, while Nakita airs every Friday at 8/7 Central on the CW.