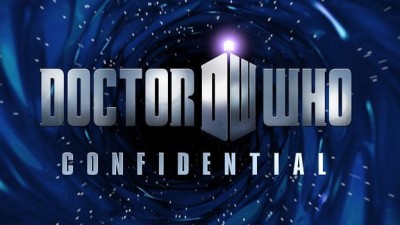 Last month, the BBC announced plans to cancel Doctor Who Confidential. The series had given fans a behind-the-scenes look at the Doctor and his companions since the show relaunched in 2005. Despite being a huge fan of Doctor Who, I never managed to catch a single episode of the documentary myself. I suppose if they had actually aired it on television here in the States, I might have, but for whatever reason the BBC decided against it. Instead, they opted to air shot clips of the show via their website. Despite that, there seems to be quite a bit of outcry from fans both in England and abroad regarding the cancellation. There's currently an online petition asking BBC to reconsider their decision to axe the show — it's already gained nearly 40,000 signatures.
As a rule, I don't put much faith in internet campaigns, so I don't expect it to make waves. That said, it's probably better than doing nothing , especially if you consider yourself any sort Whovian. If you're wondering, BBC  justified their decision by stating that they'd rather place a higher-rated show in its current timeslot. I'm cool with it as long as they promise to fund more episodes of Merlin or Torchwood as compensation. If you'd rather sign the petition, you can do so here. You can also follow their campaign via Twitter for more updates.
Tim is a pro-blogger and freelance writer out of San Diego, California. In addition to Fanboy.com, several outlets he's written for include the Japanese culture and entertainment blog, Japanator, and the collectible toy culture site Tomopop. For more information, follow him on twitter, or check out TimSheehy.com.