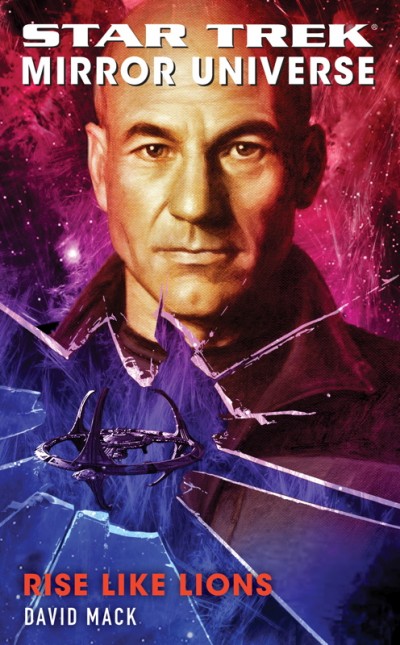 I admit, Simon &Schuster's Trek novels are one my many guilty pleasures. They're not quite as terrible as my obsession with Koei's Dynasty Warriors, or Japanese television dramas, but I wouldn't strike up a conversation on the topic. Still, there are those of us who crave all things Star Trek, and with the next film over a year away, we'll need something to ease that pain. Enter Rise Like Lions, the latest novel by seasoned-Trek author David Mack. This latest novel takes place in the infamous Mirror Universe.
Originally introduced in the original series episode "Mirror Mirror," the Mirror Universe provided an alternative history for the series based on a policy of aggression and militaristic expansion as opposed to exploration and peace. This latest novel continues the Pocket Book series centered around the Mirror Universe, which sees freedom fighters, and Terran remnants operating from the recently reclaimed Terok Nor, battling the Klingon-Cardassian Alliance in a series of border skirmishes, culminating in a last stand, while tensions threaten to tear the Alliance apart from within. Meanwhile, Spock sees his plans reshape the very nature of the universe come to fruition ahead of schedule, forcing him to act with haste, or lose everything he's accomplished so far.
The premise sounds sufficiently epic, so given David Mack's history, I expect we won't be disappointed. Rise Like Lions hits stores on November 29th and will be available in both trade paperback and e-book formats.